I always feel like such a nube wearing scarves. They're not really a necessity in Florida, although it was 40 degrees here this morning so I donned my fancy Tarjay Marc Jacobs scarf over my hoodie. Classy!
I've been looking at this Zara scarf for awhile now. Not sure if it was necessary; not sure I could tie it so it looked right. And then Black Friday hit and Zara had their one-day online sale - I scored this puppy for $20. And man is it comfy. I wore it to our Wednesday trivia date night - we play trivia with a group of people once a week. We won last night cause my husband is a freggin' brainiac! Anyone else think that smart = sexy? I do! This scarf kept me nice and toasty last night but it is quite fuzzy and I kept inhaling the fuzz and having to pick it off my husband's black shirt.
No Wednesday night trivia next week, though. My work is hosting a holiday dinner. Let's hope I don't get bronchitis this year as it sucks being treated like a leper and discouraged from coming to the holiday lunch while watching others with the same sickness go. Yeah, I'm still bitter over that.
However.... my husband's work has been very generous this year. Mr. FedEx dropped off two all-day passes to SeaWorld with lunch included. Hubby and I have arranged for a pet sitter for Cookie, Woozie, and the Bastard Cats so that we can have a little overnight getaway. I think I'm more excited about the getting away part than the theme park. Unless you are a die-hard Mickey fan with your annual mouse ears pass glued to your car or the mouse-eared stick family lined up perfectly on your back windshield, theme parks aren't that big of a deal to Floridians. They're expensive - $100 each just to get in the park. Parking gouges you for another $10-20. Sure we go when we can get in free or have visitors in town and can get in cheaper as Florida residents, etc. Do we go during the summer? Oh heck no! Are you out of your mind? Florida theme parks in July, August, and September are heat strokes waiting to happen. Let me stand in line for an hour with a bunch of hot, sweaty adults and their on-the-verge meltdown mini me(s) in 90+ degree sauna temps. Orrrrr, let me grab a float, a cold adult bevvie, and lounge around in our pool all day (or until the afternoon rains come, which they do every day in the summer) while cooking some yummies on the grill. Door 2, please.
If you do come to Florida and just have to go to a theme park, I suggest you come during our winter season. The crowds are not as large and the weather is fantastic! Most winter days in Florida are 60-80 degrees. Doesn't that sound nice? Good. Well for those that can't get to SeaWorld, I'm taking you with me virtually. I'm bringing the fancy pants camera so stay tuned for whales, palm trees, and a random sunburned European.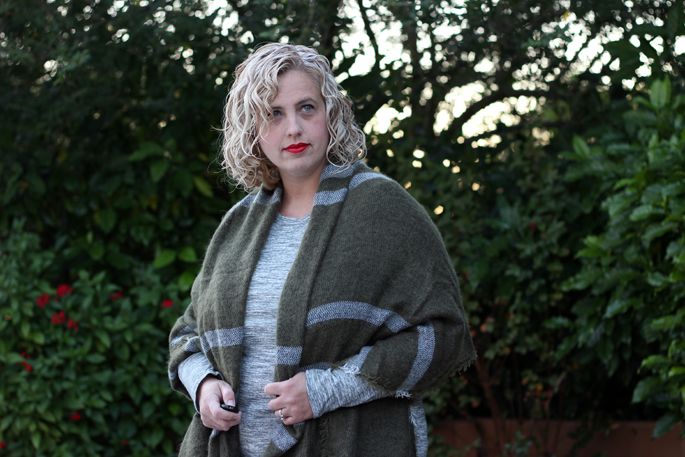 {Scarf: Zara | Tee: Target | Jeans: Old Navy Straight (Droit) | Shoes: Tom's | Lips: Covergirl 305 Hot}