Just admit it, you were waiting for "The Conductor" to make an appearance once it got cold enough. It's rhetorical. No need to answer. Your eyes tell me so. For some reason, The Conductor is fitting a little tighter this year. I'm sure it's not the cakes, cookies, artisan bread, larger portions, etc. that I've been eating. Nah. Must have shrunk at the dry cleaners. Yep.
So this little outfit is what I wore to our holiday dinner party. I've had this dress for a couple of months now (shocker!) but didn't really have an opportunity to wear it yet. It's the Elie Tahari dress for Kohl's and I have a few problems with it. The belt is attached and moves all over the place. Unless I tack it down with thread and needle, it will continue to drive me bonkers. The other issue is the butt pleats. So just like you see in front, it has those same folds in the back pretty much on my ass. Because those cookies and cakes didn't add enough bulk. Hence The Conductor. I had to wear something to cover up my butt pleats. This will always be one of those dresses that has to be worn with a jacket, unfortunately. My last issue is the little triangle seam in the front. It's sewn with white thread. Why? I do like the fabric - it's a heavy polyester/spandex so no wrinkles and it maintains its shape. The length could be a tad longer but it's working for my short and stubby frame.
Of course I'm the most dressed up in my office. Of course. The dinner is being held at a nice chop house and employees showed up in jeans and company logo shirts. Two girls made an effort and they look nice - the rest of them - hopeless. C'mon, people! It's a fancy-pants party! Find something in your closet besides the five company shirts you own. Swipe on a little mascara. Comb your hair. Make a little bit of an effort. I wear my company shirts and jeans probably a little too often and have become comfortable lately but I still make hair and makeup efforts. But maybe that's just me.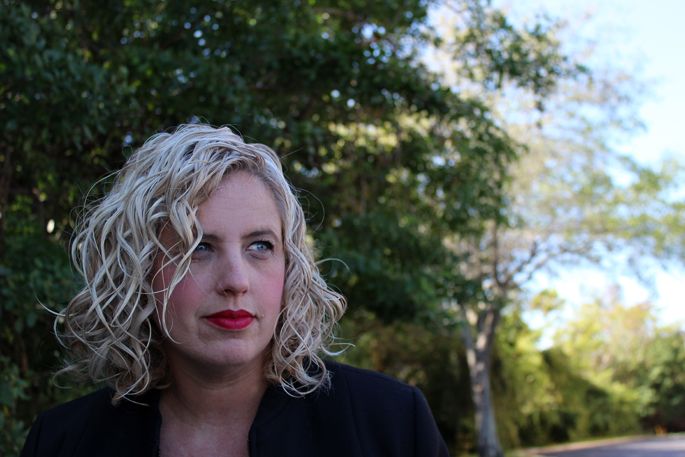 {Dress: Kohl's | Shoes and Blazer: Zara | Lips: Nars Dragon Girl (my favorite)}