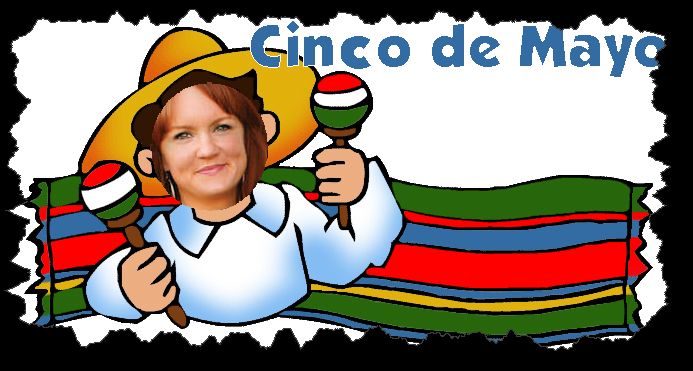 On Cinco de Mayo, my coworkers and I participated in a Pioneer Woman cookoff. I came up with the idea after a introducing my coworker to Ree's (aka Pioneer Woman) Marlboro Man sandwich. We absolutely love this sandwich, which is primarily meat and butter. Uh, I see no problem.
We've both tried different types of rolls and while I prefer seeded hoagie rolls, my coworker likes Hawaiian Sweet Rolls. We both agree that my Ciabatta just did not work for this sandwich. It was just too heavy and dense.
I don't work in a big office, although we are growing rapidly and will be moving to a new space in October (most likely in Tampa but staying in Pinellas County is still a possibility). We had about 10 people participate in the cookoff and here were the rules:
We're having a potluck on May 5

th

. Not just any potluck, a Pioneer Woman potluck! What?! You don't know about the Pioneer Woman?! Let me introduce you to Ree Drummond who lives on a ranch in Oklahoma with her Marlboro-steak-and-potatoes-eating man, four kids, and lots 'o animals.
Ree is a bestselling author and has a show on Food Network. She breaks down her recipes into easy-to-follow steps (with copious pictures!) on her blog:
http://thepioneerwoman.com/cooking/
Here's the catch - You can ONLY use Pioneer Woman recipes (breakfast, lunch, dinner, your choice)!
We had an amazing amount of food and to make it fun, prizes were given to two winners. We had three judges that tried all the food and decided on a winner for overall food and one for desserts.
The winners?
Ribs
! I mean who can resist ribs, right? Well I guess a vegetarian or vegan (I caved a couple months ago and am back on the meat wagon). And I thought I made some tasty fall-off-the bone ribs, but these were spectacular! The
Itty Bitty Nutella Cakes
won best dessert. I'm a little picky on desserts and most of the desserts consisted of peanut butter. I've been Picky Niki most of my life and I don't like peanut butter and chocolate together. Yeah, I know. I'm weird. Just ketchup and cheese on my hamburgers. No lettuce anywhere except in a bowl with dressing. Just meat and cheese on a sub. I hate tomatoes. I hate fruit. That's just me. Okay so off on a tangent there - let's get back to some yummy food pics.