Been waiting about 6+ months to break out this sweater. Ain't it adogable? I so want to add a Frenchie to our little family. We're thinking about it. Not sure how Woozie would do as she's pretty territorial and getting up in age. Other contenders: Boston Terrier, Whippet, Italian Greyhound.
So the floors are a work in progress in the dining room. Hubby said the wood plank tiles are a little harder to deal with than regular tiles in that they bow in the middle so you have to make sure you really mortar the back. It's slow go but hopefully we'll have them in by Thanksgiving weekend.
I'm also working on another project upstairs that I'm not ready to reveal just yet (mom got a sneak peek Monday night when she came over to trim the dead ends off my hair, eat pizza with us, and get a lesson on the bead board wallpaper). This project is just for me and is girly. But I don't have all the missing pieces yet so hang tight.
Although we had the drywall delivered yesterday, I don't think we're going to tackle the fireplace room before Christmas. It's just too much to try and do (ceiling and floors). Instead, I'm going to start painting the other living area (the one we've been using) and get it nice and ready for Christmas. I think after doing the tile in the dining room, we might consider having someone lay wood flooring for us in the living room areas. And we can't really do that until next year.
The half bath is also getting a bit of an upgrade. A new toilet! Yay! Our tank was cracked on the old toilet so off to Lowes we went in search of a mega turlet. They didn't stock the one we liked that had an Ikea-like non-slam lid. They also didn't carry bidets. Dang it! Would have been nice to see how the other half washes their backsides. We did end up going for a pretty spendy toilet as we figured it's the only one downstairs and needs to do some heavy doody duty. We got an elongated, wheelchair height one (cause we're getting old in this house - oh the wheelchair ramp up the stairs is coming!) and a large flushing capacity. Everything needs to go to funky town in this bathroom.
So those are the things going on in the house that I'll be posting about over the next couple of months.
I did unsubscribe to a major blogger yesterday. Although I got some inspiration from her, she got a little too big for her britches. I did that with another blogger out in CA last year. I couldn't afford what she was wearing (for free) and nor can I now afford what Miss NY is getting for free from Tibi and Neiman Marcus. So I cut her loose. I ain't got time to find cheap replicas of $1000 coats and $600 skirts when she used to wear Zara and Gap just like moi. I just can't relate to high end shopping. Sure I'll splurge on a few pieces here and there, but I'd rather have a new bed or wood floors for those prices.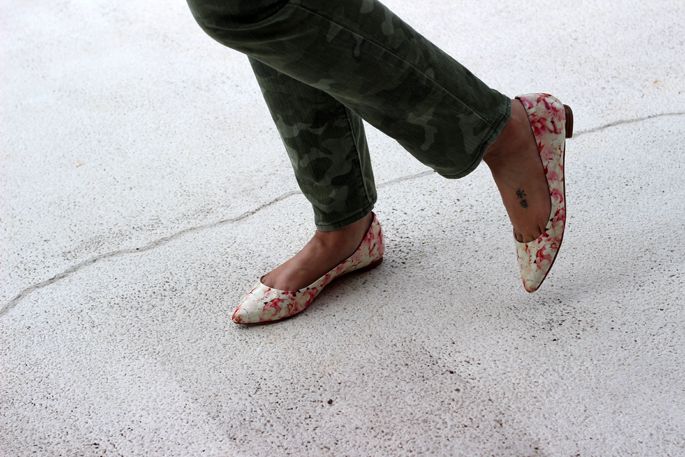 {Sweater and Jeans: Gap | Shoes: Alice & Olivia}