So this was a short week and I had a rain day one of the days and a holiday yesterday that limited my theme week postings. Hubby and I made a little beer and wine run to Winn Dixie yesterday and while we were checking out, I took a peek into the August issue of Redbook just to see if I made it in. Sadly, no. Oh well. They did contact me again but I don't want to keep taking pics for them without being featured. So now I get to share the looks with you. Although the looks are more orange, white, and blue, I thought they were appropriate for the holiday week.
We took these pics about two months ago at Sunken Gardens. It's not too far from where we live now and I had a Groupon that got us in for $8. This was my first time to Sunken Gardens. I think it's a nice place for a wedding but other than that, snooze. We finished within an hour and wanted to have some appetizers and drinks at Carrabba's situated directly next door but we were about a half hour too early for the 4pm opening and much too hungry to wait. So we walked across the street to Outback and sat at the bar for a full meal. Little did I know that my sister would walk in about 10 minutes after we left to eat there as well. At the time we were still on a budget as the house in CT
hadn't sold yet. Very similar to the situation we're in now for the next 3-4 weeks. We're keeping ourselves busy in the apartment with House Hunters, blogging, cooking, and reading.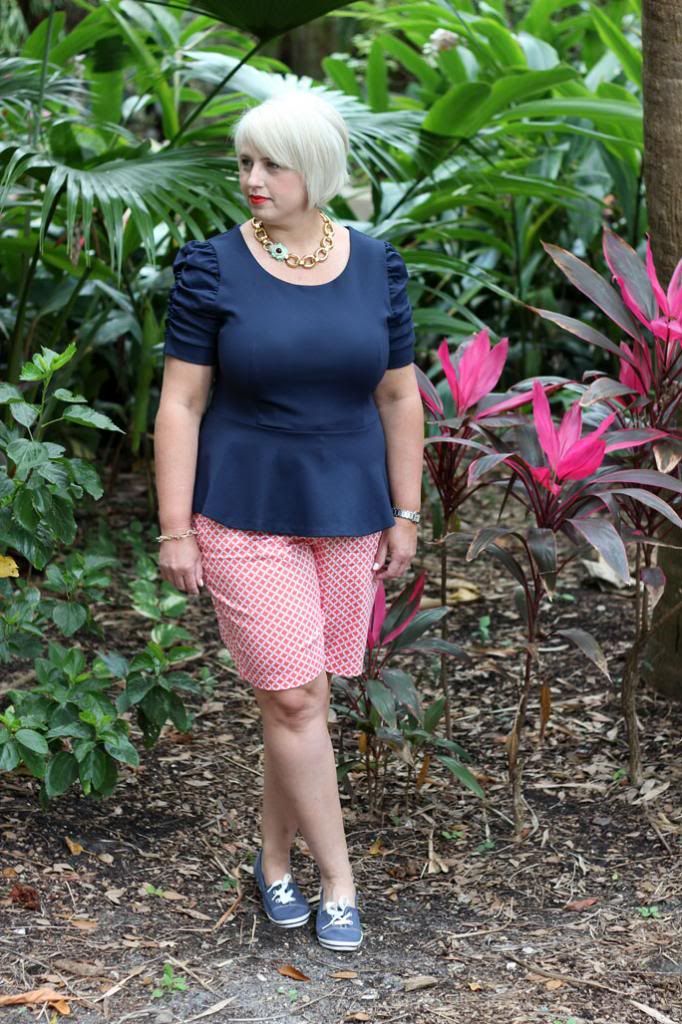 {Shorts: Dana Buchman - Kohl's | Peplum: Inc - Macy's | Shoes: Converse (top pic), unknown (bottom pic) | Necklace: J. Crew}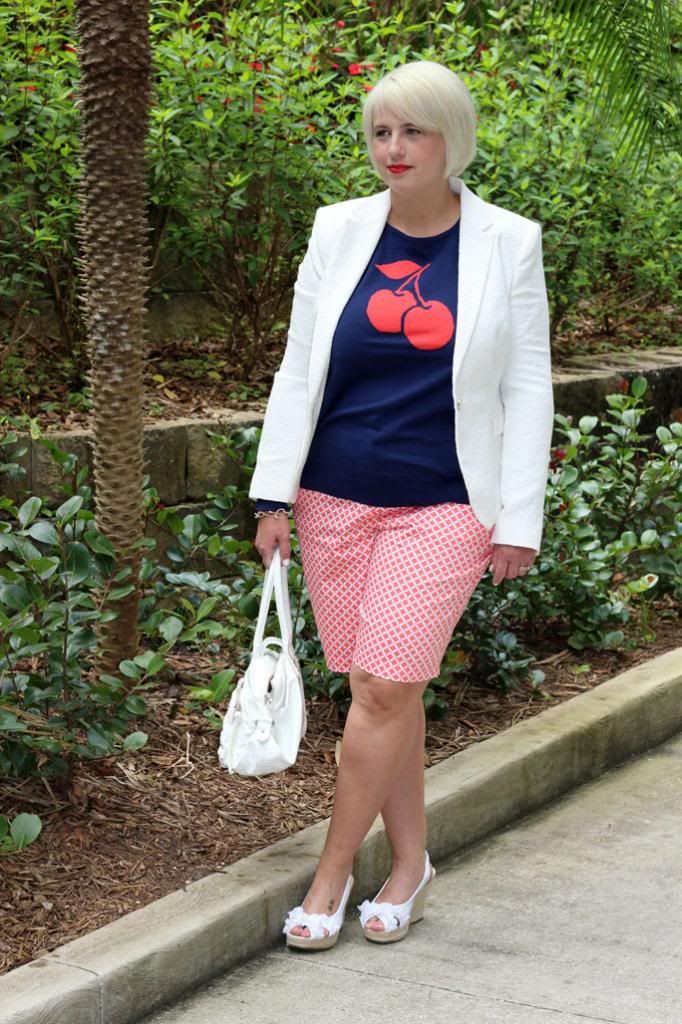 {Sweater: Old Navy | Shoes: Keds (top pic) | Blazer: Zara | Purse: Botkier}
{Tee: Saint James for J. Crew | Shorts: Old Navy | Belt: unknown}