Oh you can see just how tired I am in these pics (well the ones that show my face). I slept most of the day on Sunday as I'm just exhausted. Why so tired, Niki? Hubby and I have had a very frustrating experience house hunting. We didn't expect to house hunt this soon after selling our house but we found an incredible townhouse overlooking water with rooftop terrace, almost 3,000 sq feet and a private elevator. It was perfect but the builder is being retarded and we'll probably have to let it go as it's at the top of our budget and we may not be able to scrape enough together for closing costs this soon after selling the CT house.
And the housing market in FL? Just like it was when we were trying to buy in CT. If you don't make an offer right away, the house is gone by the next weekend. I kid you not. It's a seller's market down here. My husband sent a realtor 25 houses he wanted to look at on his week off last week and only 6 were available and not under contract. "Active with contract" seems to be our bad luck. I know we'll find the one but I'm pretty devastated over losing this one. We're making one last attempt with our lender today to see if it's doable but realistically I think it's just too much of a stretch.
So pardon my exhaustion and low feelings for the next week or so. It will pass.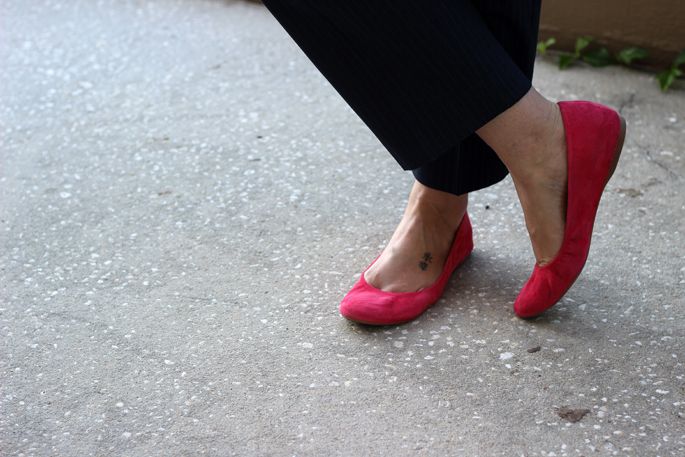 (Blouse, Shoes, and Necklace: J. Crew | Pants: Gap}