Dear J. Crew,
If you are going to make absolutely adorable shoes, please find a footwear designer that knows the proper techniques in aesthetics and comfort. You have the ballet flats down pretty well. Now you need to work on your heels and other hard patent leather shoes.
Sincerely,
Niki
I lusted after the pink suede Mona heels back in 2011. I bought them. They killed my feet after the first hour. They ended up on eBay. The proportions are all wrong with the height, arch, etc. I don't think I've ever had a pair of shoes that I couldn't walk in from the parking garage at work to the elevator (not a very far walk). I then moved on to the hot pink Drea that I wear on occasion. Again, the slope of the arch isn't quite right. And my 'oooooo ahhhhh' factor overshadowed my common sense when I ordered these puppies on sale last month. The arch is fine - it should be, they're flat. But the fit is terrible around the top of my foot. They cut right into my skin. So I'm thinking since we've had so much rain and humidity, that these shoes may have to take a backseat until winter. But I'm just over the ill fit of most J. Crew shoes. Now that the house is gone, it might be time to save a little and invest in some good quality shoes and give the cheap ones a rest.
This is my last post for a week. I apologize but I will be on a business trip to Connecticut with my boss and another manager. No one at work knows about my blog and I plan to keep it that way. So I'll see you all back here after May 10th.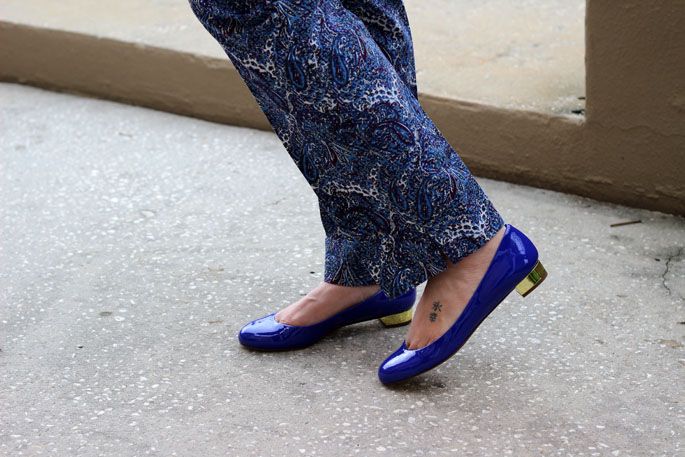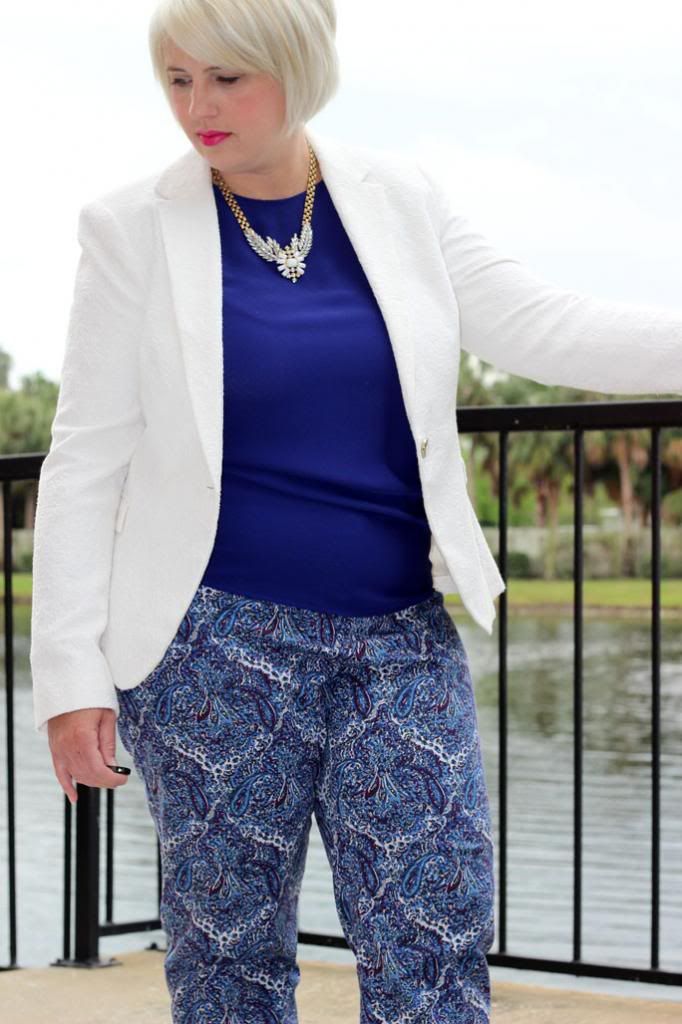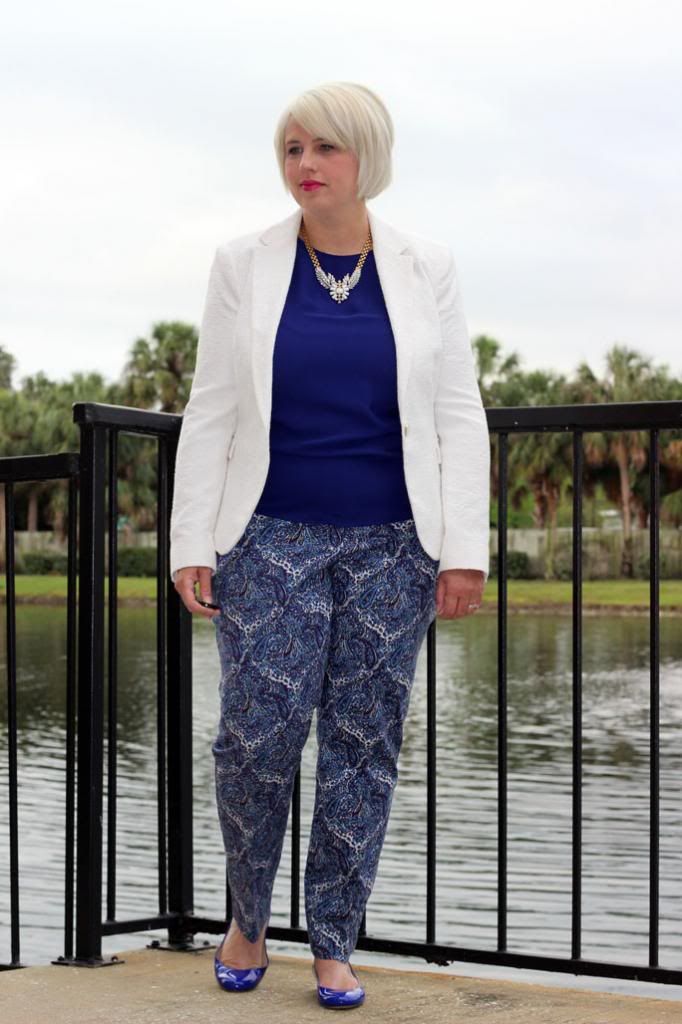 {Shoes and Necklace: J. Crew | Pants: Talbots | Shell and Blazer: Zara | Lippies: Hourglass Fever}