Who says you can't wear plaid/tartan year round? I says yes, you can! And this sweater, with two of my favorite colors, can be worn with just about anything. White jeans, pink pants, blue jeans, etc. Keep it casual or dress it up. I'm just not sure it's very flattering on my big busted self. Looked darn cute in the magazines on flat-chested waifs and was even better hanging on the sales rack. But maybe when I lose a little weight and possibly pair it over another shirt, it might look a bit better.
So this will be a quick post as I'm needing to take a nightly walk. Weigh ins are on Wednesdays. I'm hoping for a good start = 4lbs.
Oh and I have to talk about my new favorite lipstick. Love, love, love this Nars Satin Lip Pencil in Luxembourg.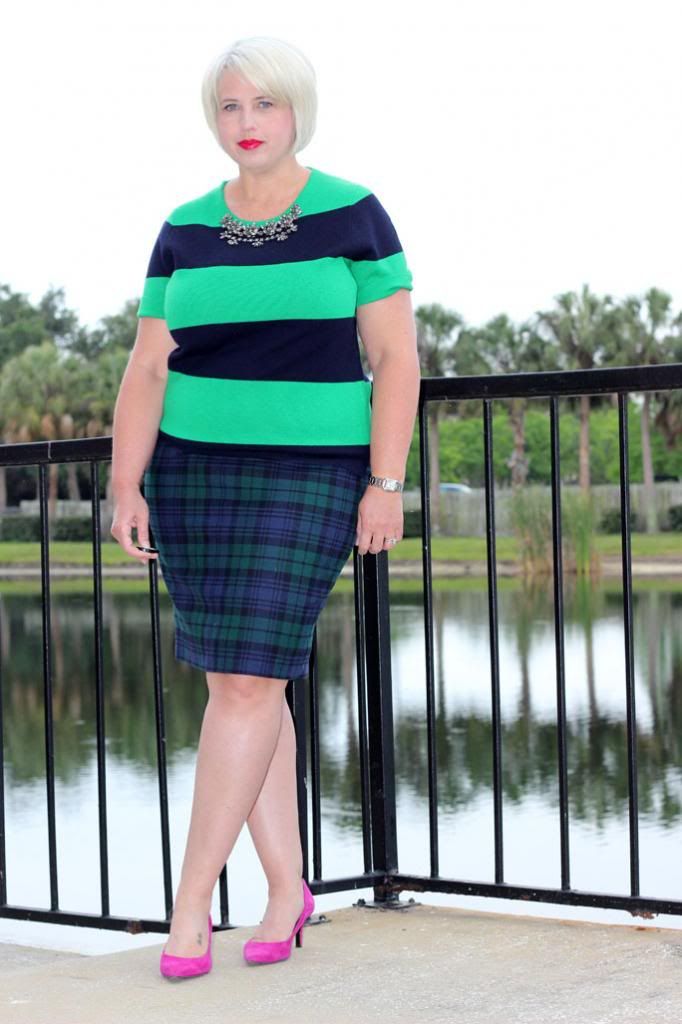 {Skirt and Sweater: J. Crew | Shoes: Nine West | Lippies: Nars Luxembourg}