I'm finally able to buy nice shoes again but without going extremely crazy. After getting my protein hair treatment last night and talking about adding in some level 8 and 9 low lights next time (bye bye Gwen Stefani hair. I love it but I want to keep the rest of my hair from here on out), I walked on over to Norstrom and straight into the half yearly sale on shoes. I've been eyeing these Alice and Olivia shoes online for a couple of weeks now. Love the flowery detail and was going to get them online last week. So glad I didn't. They run incredibly small. These are an 8.5 and normally I wear a 7.5 - 8. All my pointy Nine West pumps are size 8.

Aren't they adorable? They are entirely leather (even the soles) and weirdly hit the same area at the top of my foot as those painful cobalt blue J. Crew flats I wore recently. But they don't hurt. Yay! They also have a clever piece of elastic in the inside heel to reduce slippage. Genius! No more of those sticky heel liners that I've put in a lot of my shoes. I just love the craftsman ship of quality shoes. Don't get me wrong, I'll still buy the cheapies but every now and again, I'll invest in some keepers. Too bad the lace Valentino espadrille wasn't on sale.

I got this neon dress (and its matching bright yellow sister) at Gap a few weeks ago on mega sale ($30 with 25% off). I love comfortable shirt dresses. When I was a bit lighter (160lbs) and younger (35), I wore a black Ralph Lauren shirt dress to death. I still have it folded neatly in my closet for when the pounds drop from a mysterious illness or the miracle "I'm never hungry" pill.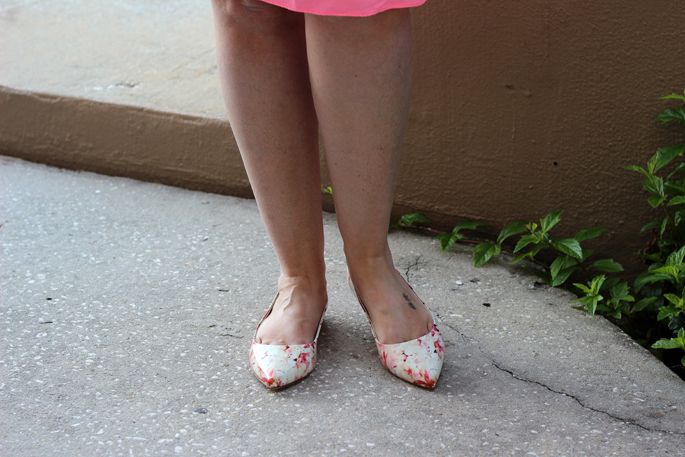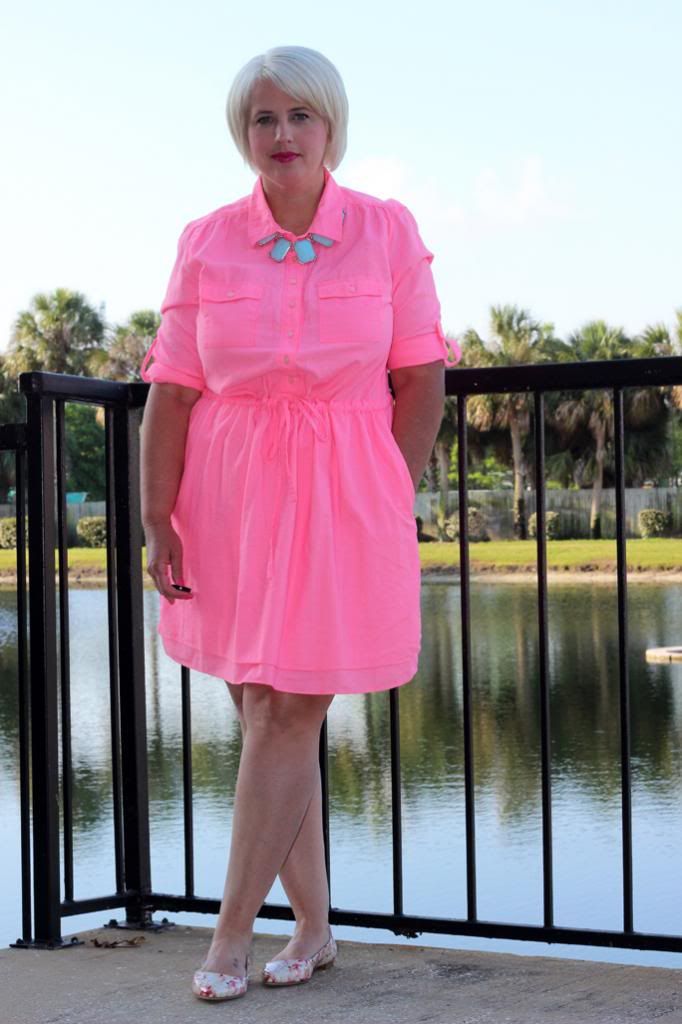 {Dress: Gap | Shoes: Alice and Olivia | Necklace: Banana Republic}