So let's talk about some good fortune that has come our way. In one week's time, we managed to get an offer on our house and I got a new job! Yay! The Connecticut house is under contract with a proposed closing date of April 30th. Please keep your fingers crossed! We had the inspection last week and appraisal is next.
Although we suffered a bit on the purchase price and have to bring funds to closing, it's the other things (some unavoidable) that make it quite an expensive sale. Commission is unavoidable unless you sell the house yourself through FSBO. We took the traditional route. We also gave the buyer a little bit of credit at closing. But the biggest shock was having to pay the buyer, via a transfer tax, to take our house off our hands! What?! It's call Conveyance Tax or Conveyance Transfer Fee and is paid to both the state and county. For us, 1.25% of the selling price. Ouch! Stupid Connecticut and their laws. I was feeling a bit sad letting our cute house go. Not anymore. Can't wait to get that financial burden off our backs.
And I'm ready for a bit of a break in house buying/selling. It is a stressful, expensive experience. So we'll hang in our apartment for the next year while we recover and build back up our finances. The next few weeks will be rough but we'll get through it and then we'll be able to enjoy some fun times again (going out to eat, concerts, vacations) that we haven't been able to do for the last seven months.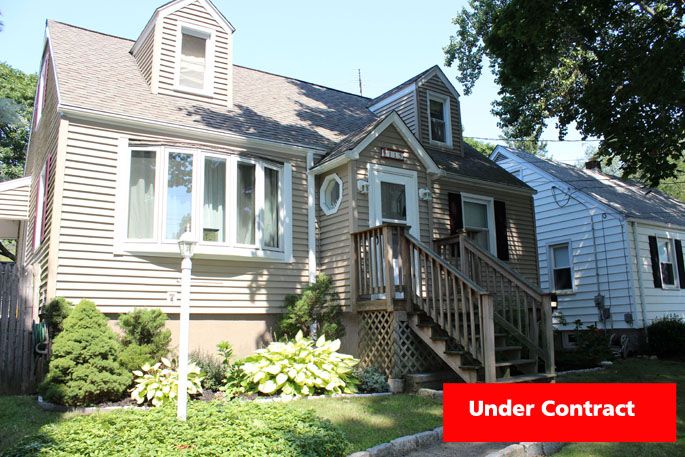 So on to the job news. Had an interview a week ago Thursday after work for a technical writer position. The following Monday, I accepted a very nice offer.
I've been job searching/interviewing for a few months now. If you've been following my blog, you know how my current company is just not a good fit for my skill set and personality. Couldn't ever adapt to the whole billable situation and comp time only being given within the same week as you take it. Also couldn't handle the shift schedules. And to learn the rules and regulations within my department weren't company-wide, made me realize it's really time to go and find a more relaxing, yet rewarding company to work for. And I believe I've found it. I hit it off immediately with my new boss. Very easy, relaxed person to talk to. I'm really excited to start this new opportunity on April 22 and they are equally excited for me to start. I'll have a couple of days off before starting the new job to distress. But I have to tell you, I'm feeling really relieved. At my current company, my stomach is in knots most of the day as I'm constantly tracking time, thinking about my time for the next week and where that time will be allocated, and having to account for every minute of my day. Being so cognizant of time prohibits my productivity. I actually clock watch less when I'm free to work on something for a particular time period (and am left alone). I don't think anyone responds well to micromanaging. If you hire the right talent and give them guidance, you can empower and trust your employees to do their job well.

It's too bad I can't get out of my head and stop questioning why good things are happening for us and just enjoy this time that we are probably due for.
And on to a little bit of "I'm getting old" news. I took a personal day on Friday to take care of any last minute doctor visits before I lose my current insurance as I won't have any health/dental/vision insurance until June. I was three months overdue on my teeth cleaning and seven years on my vision. I have pretty good vision (or so I thought) and was 20/20 most of my life. I have glasses for distance driving but it's such a small prescription that most times I don't bother to wear them. If I'm sitting in the back of a conference room, I'll use them for a bit of clarity. But lately, I've been having trouble with my iPhone. Been tilting my head back and adjusting my arm length to read text messages and articles. Turns out, I need BIFOCALS! I blame the phone for ruining my vision. Yeah, that's how I'll justify it. My distance vision also is slightly worse. Ugh. Age. And I know so many people wear glasses and have for years. It's just the word association of "bifocals" and "old age" that I'm having trouble with. But with no lines, hopefully no one will know I'm wearing them. And I got a pretty chic pair of frames. I really wanted clear Wayfarer frames and found these Guess frames. Saved a lot of money using insurance. Unfortunately, they were out of my lenses so I have to wait until April 16th to pick them up.