Some good things are on the horizon in the near future. Once all the kinks are worked out, I'll explain more. Hope everyone had a nice weekend. We had a nice Easter. It's all about the food for me (what holiday isn't?) rather than sacrificing baby lambs at the St. Pete Morning Market. Okay, there were baby lambs or probably goats (I can't tell the difference, I'm a city girl) but they were caged and cute. I cooked ham, green bean casserole, veggie casserole, and mashed taters. I'm southern. Casserole is king. Don't forget the Sister Shubert's rolls!
We're also having warmer weather and I'm taking advantage of it as I sit by candle light on the back patio overlooking our pond and the lovely pool area. I also got to ride Pretty this weekend (that's what I call my beautiful bike).
Onto today's uniform. I bought this lightweight jacket at Zara during my trip to FL last summer when I was interviewing and coming down here for my nephew's second birthday. I reorganized my closet this weekend and wondered why I never put this outfit together before. Oh, yeah, probably cause I couldn't see any of my crap. I'm now officially Type A as everything is categorized by
clothing type and color. That's how I roll, chickies!
G*d d*mn! Those little mosquitos are eating me alive. So much for being one with nature.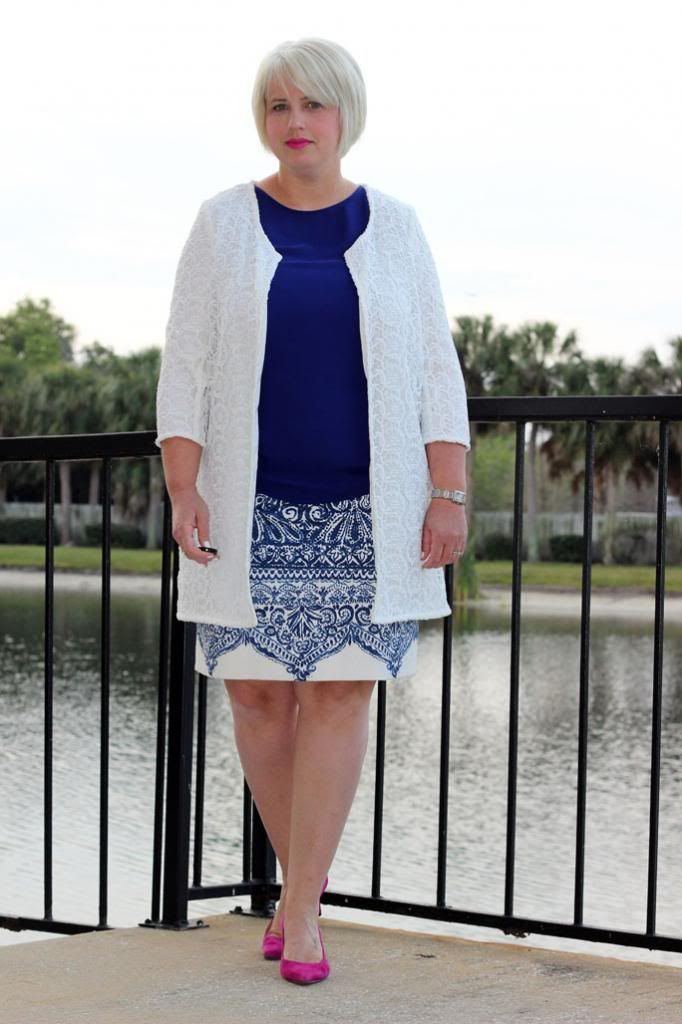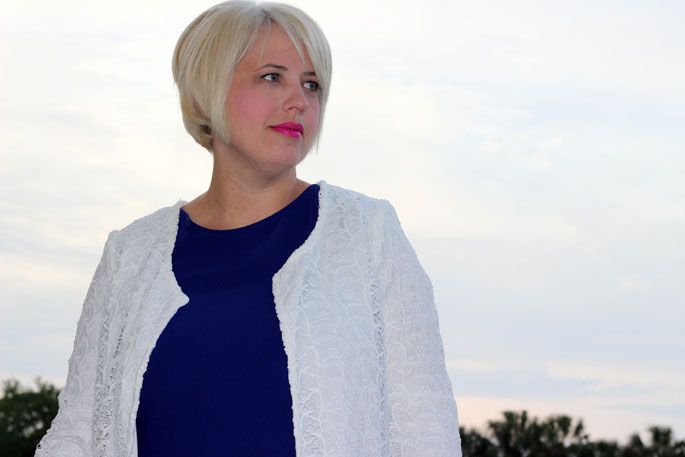 {Skirt: J. Crew (can't wait to wear the dress!) | Blazer and Tank: Zara | Shoes: Nine West | Lipstick: Nars Schiap | Nail Polish: Essie Blanc}