Ugh. So not digging this combo. It looked much better on the hanger. These pants were giving me major crotch circulation issues today. Some days these pants fit just fine - others, not so much. Can't possibly be attributable to the Red Lobster Cheddar Bay biscuit mix sold exclusively at Sam's Club. Nahhhh.
And I'm retiring this shirt. Who wants it? Here's my hard sell: luxurious faux leather front, sheer panel back, shirt bunches up in the front under blazers/jackets and could easily be mistaken for a teenager's midriff. Mmmmm now that's one hell of a shirt!
Sad retail news. Saks Fifth Avenue is closing at Tampa's Westshore Mall in less than two weeks. The closest one is in Sarasota, about a 50-60 mile ride away. And what's going to replace Saks? Wait for it... Dick's Sporting Goods. Yeah, my excitement cup runneth over on that one. However, there is a new
mall
coming next year in Sarasota that I will be happily making the trip to. Who's coming with? Mark your calendars for a lovely trip down to FL in October 2014.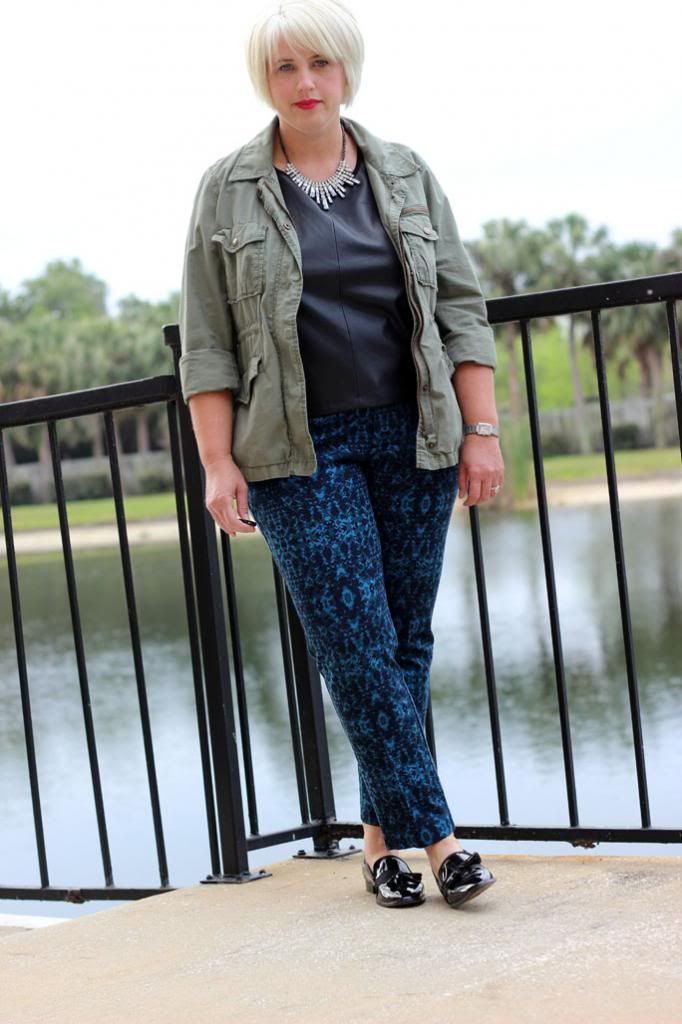 {Shirt: Bluefly | Pants: Target | Jacket: J. Crew | Necklace: Forever 21 | Shoes: Zara | Lippies: Nars Dragon Girl}