Last week at the old job. One day down, two more to go. Then I'll have a four-day weekend before starting the new job next Monday. And I know I'm remixing, but I've had this shirt from Tarjay hanging in the closet for months now. So technically, it's not new (in the sense of buying new stuff during our closing month). But frankly, I'm a bit bored with fashion lately. I go through phases where it seems so trivial to me. Part of the reason I put this outfit together was out of pure laziness. There's nothing special about it. Cotton pants, button down, Keds. Yet, I'm featuring it on my blog. Why? Sometimes I feel my blog should only showcase outfits that I feel really great in. But then you'd get bored and wander because that's only going to be a few times/month.
So then I show you the okay outfits, which are the majority, and then the eh outfits - like this one. These shoes are a no-no at work. You can't wear flip-flops or sneakers. Well, I don't consider these sneakers. They're close-toed flats with laces. And you know how I feel about another silly rule being thrown in my face at work. Because I surely can't be productive based on my footwear choices. Two more days, Niki. Two more days. And then - normalcy.

Had the roots touched up over the weekend. My one splurge I'm allowing myself this month. I also had my hair thinned out, but instructed my stylist not to take off length. We're figuring four months before I have any real length. And she didn't want to thin out too much as bleached hair is fragile and tends to break. She also tapped my shoulder and said, "You've got an awkward growing phase to go through." Eh, it won't be so bad. I've done it before. A little round brush in the back along the nape of my neck keeps the flipping out to a minimum.

I'm holding off on the pedicures this month. We're resorting to Groupons, coupons, and cooking at home until this house sale is complete. We went to The Fresh Market on Sunday (their meats are much better than grocery store cuts) where I bought the filet mignon "tail" cause it was cheaper. $10 for two filets - sold. Guy behind the meat counter even said, "Some people say it's even better tasting [than the $18/lb filet]." Since we're in the apartment until next March and don't have a grill, I've researched how to cook a steak using my cast iron skillet. Throw a little compound butter on top and it's pretty good. Before we moved out of CT, I made one last trip to Wegmans and bought their Garlic and Cheese Finishing Butter (froze them and kept them on ice during move down). When I run out, I'll simply improvise and mix up my own concoction from the list of ingredients on the back of the container. Or I might just have to fly to Boston, visit Lissy, and take home some Wegmans' butter to last me a couple more years.
*I wrote this before the explosions in Boston. My sympathies to those that were affected.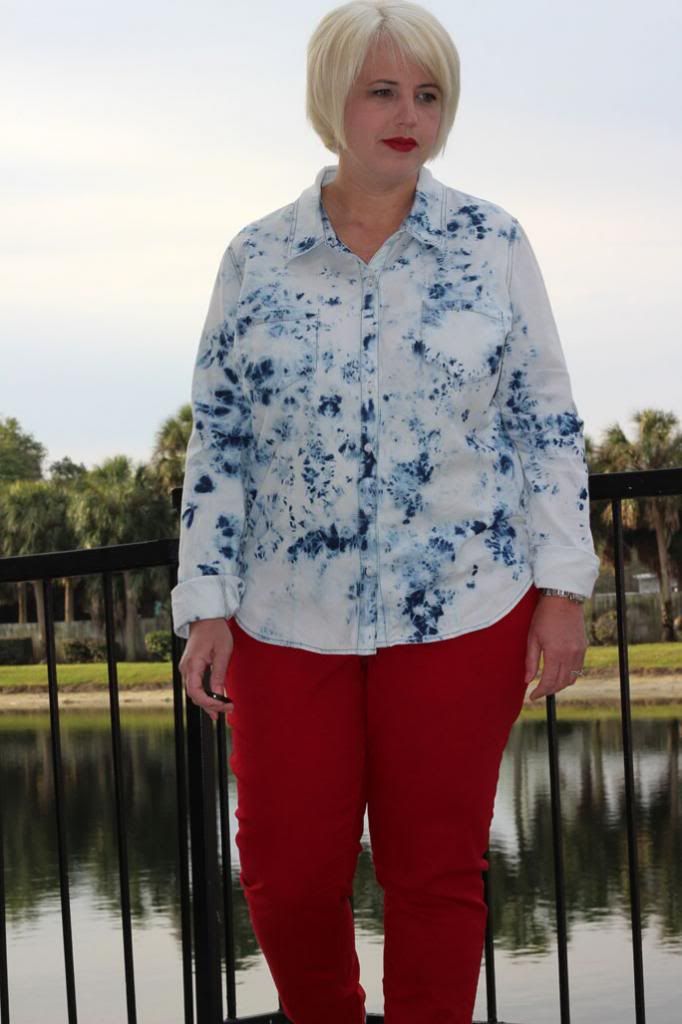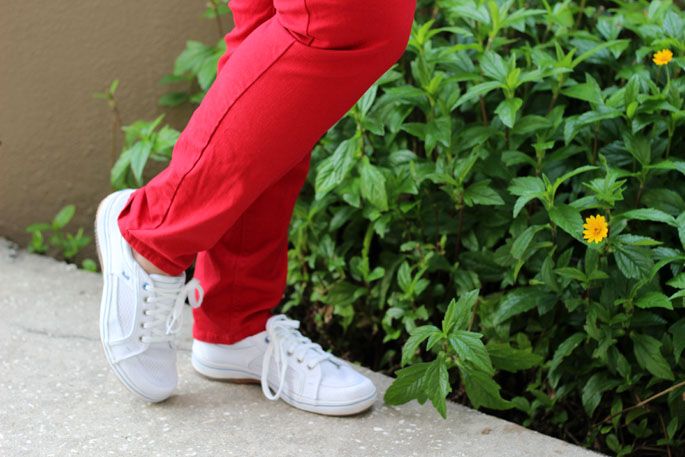 {Shirt: Target | Pants: Old Navy | Shoes: Keds | Lippies: Nars Dragon Girl}