Can you see the wave of relief on my face? Today was the last day at my job. While I'll miss a few coworkers that I've become close to, I'm really excited to start writing for a new company. A company that called me today to go over what to expect on my first day and to schedule my first business trip in the next few weeks...wait for it...to Connecticut.
So after handing over my badge to HR and saying my goodbyes, I came home a little early and headed to the pool to soak in some sun and relax. I'm going to spend the next few days enjoying some time off and preparing for my new adventure. I feel very lucky and fulfilled lately and very pleased with our decision to come back home.
Hubby and I are off to another art festival this weekend. A perfect opportunity for some summertime pictures that I'll have for you soon. And I have a very special dress planned for my first day on Monday. Until then, have a great rest of the week and weekend!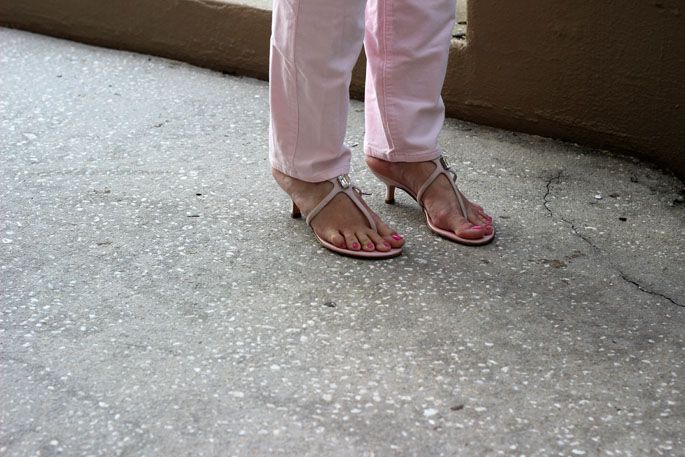 {Blouse and Necklace: Ann Taylor | Cords: Old Navy | Shoes: Vera Wang (the real deal, not Kohl's) | Lippies: MAC Girl About Town}