I decided to deep condition my hair last night. I try to do this at least once a week now that I am completely bleached. I slather on a combination of high end/low end conditioners, comb it through, and place a towel over my pillow to sleep in the conditioner. In the morning, I simply rinse well and style as usual. I have found that my hair responds best to my favorite shampoo and conditioner. I've been using this combo for years: Kerastase Oleo Relax Shampoo and Mask. Expensive? Very. Worth the money? Without a doubt. And I have a new product. I now use one product on my wet hair. It's new from TIGI. It's from the Reborn collection and my stylist turned me on to it. I don't know what kind of magic it has in it, but it's fabulous. Silky, silky hair. And if I can say that with being a bleached blonde, you know the product is good. I would never talk well about a product I didn't firmly believe in. That's just wrong and why I can't be a salesperson. "This is junk. Don't buy it." "Uh, Niki, we're gonna have to let you go. You never make any of your quotas."

So the product is the
Resurfacing Lusterizer
and I just can't say enough positive things about it. I use about a quarter size (yeah, I have a lot of hair) in wet hair before I blow dry. Once I'm done with flat ironing, my hair feels like a baby's bottom. I still use my
Flat Iron Shine Spray
, but those are the only two styling products I use now.

Okay enough hair talk. Feels like that's all I mention lately. On to the clothes.

Was feeling a little edgy classic today. I saw this skirt on a few bloggers last fall but just couldn't decide which combo to go with. Sometimes I'll hang some clothes aside while I think about combinations. I had my Philip Lim knockoff sweatshirt hanging along with this skirt and just decided to keep the combo neutral and simple. And I thought I wouldn't need a necklace since the collar of the sweatshirt is jeweled, but I'm just all breasts without something.But I think this is a nice, simple everyday work outfit.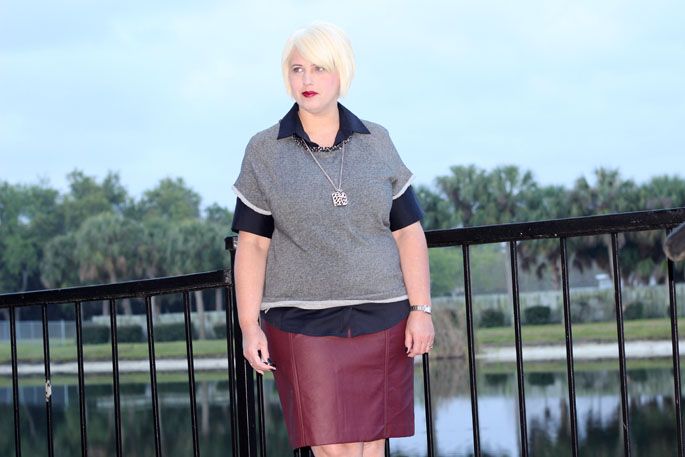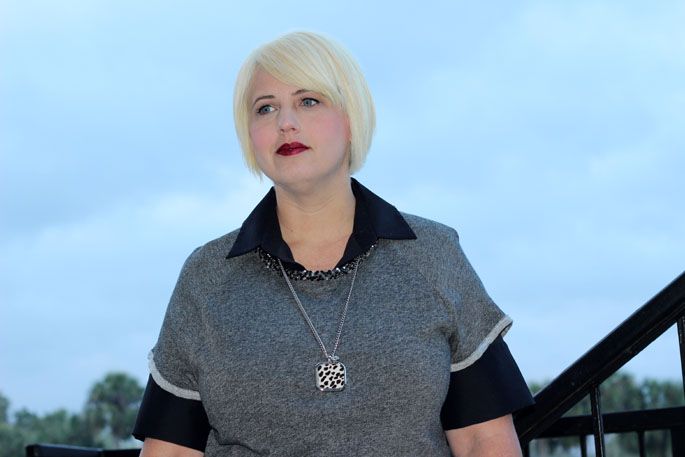 {Skirt: JC Penney | Button down and Necklace: Ann Taylor | Sweatshirt: Loft | Shoes: Michael Kors}