The tax man cometh and the tax man taketh. I spent about five hours on Sunday cursing TaxACT and then giving up. I've been using TaxACT for years and have been rewarded nicely. Something has changed with this software this year. No longer was I led by the hand down the scary tax path watching the numbers go higher, then lower, then finally settle into a comfortable, soothing, and acceptable amount. I was very much in discomfort on Sunday. So last night I tried TurboTax. A little more expensive but I felt like a little guiding angel was sitting on my shoulder, gently stroking my hair and telling me "It will be okay, Niki. They'll make it right." While the move from CT to FL did put a dent in our usual return, we ended up owing a lot less than I thought we would. Federal yielded a small return that will be used to pay Connecticut for robbing me blind of state income tax. Hint, don't take a savings distribution in a state with state income tax. I'm just grateful FL does not have state income tax. And our moving expenses were entirely deductible with the time and distance test. Whoo hoo!
I didn't want to add any color to this outfit because I didn't want to take away from the Mod look. And if I wait any later to wear this outfit, it will be Spring and I will look like a buffoon. We had a couple of cold snap days but it's supposed to be 80 degrees by Friday and according to the weather lady, "we're done with cold weather." Not sure what she's been smoking from her crystal ball to be able to glimpse the future, but okay, I'll go with it. Typically March is a warm month in Florida.

Did you all have a nice weekend? Hubby said I wore him out this weekend with the concert on Friday night and several hours at Oxford Exchange. I enjoyed OE but not sure it's a place I'll keep returning to. Other than eating at the restaurant, there's really not much to do unless you are just hanging out at the
tea or coffee bar area. But I'll do a review with pics later.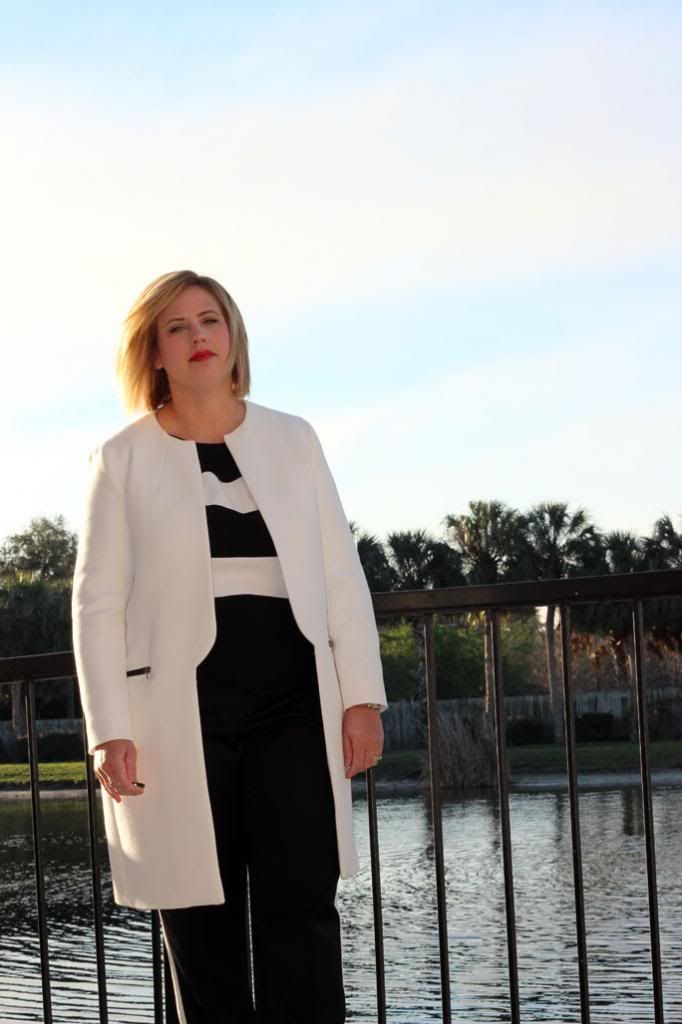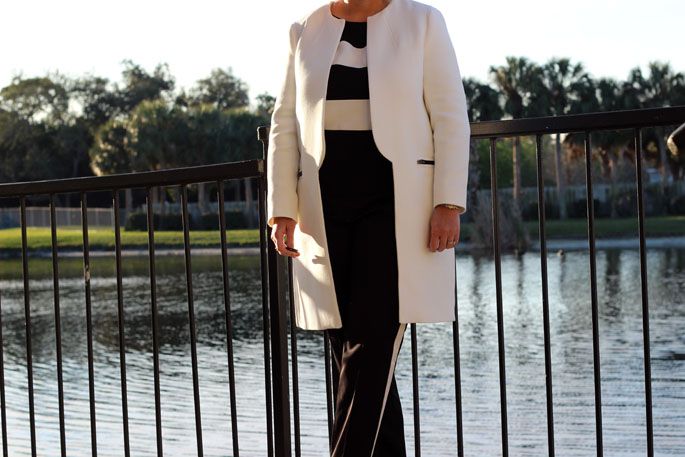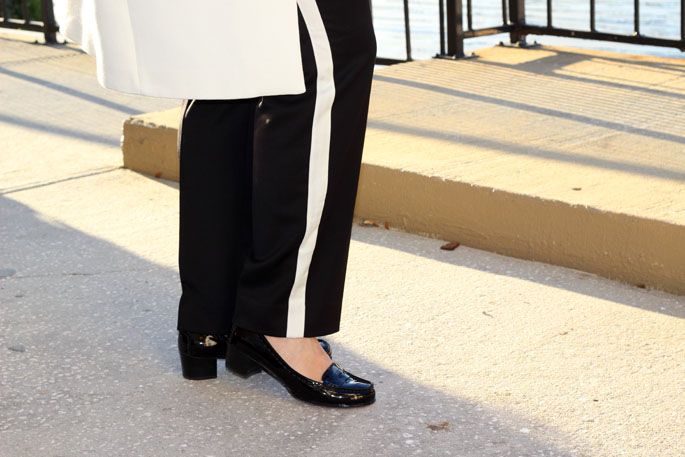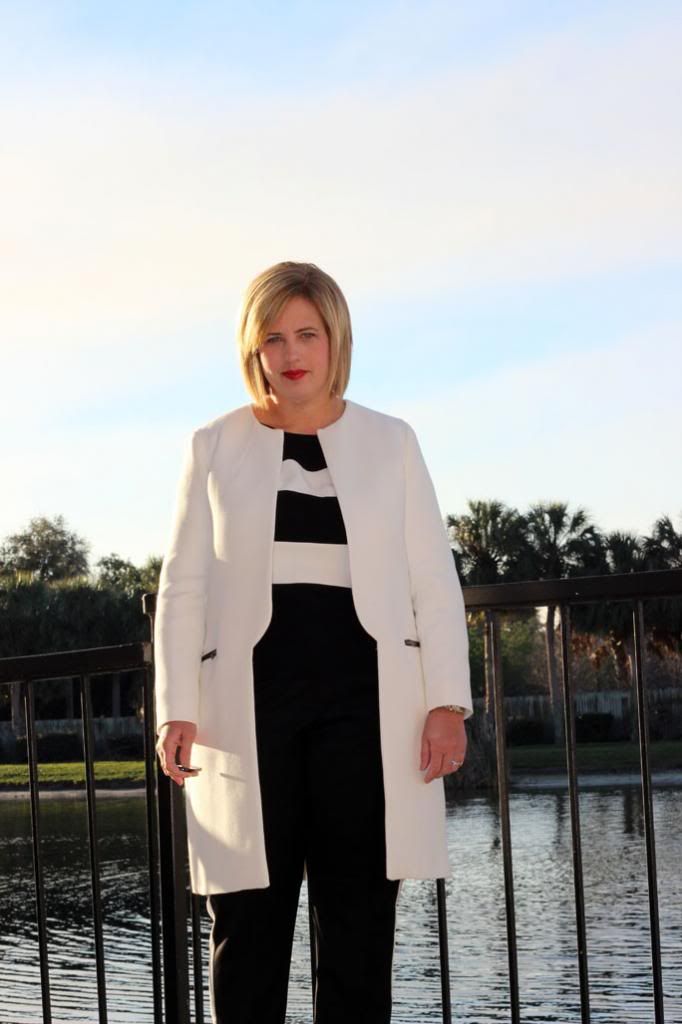 {Blazer: Zara | Top: Ann Taylor | Pants: The Limited | Shoes: Michael Kors}