Happy holy it's hot out Friday! So you like the monotone look I had on in the last post, huh? Want to see more of it? Okay, how about some butter? Everyone likes loooovees butter. And in my Inspirations Academy award speech in the last post, I forgot to thank my lovely readers for being sources of inspiration. I wouldn't have come up with today's look had I not received comments about creating monotone looks. So here you go. Spread it on some toast, people. Make a movie about it. Deep fry it and serve it at state fairs. Oh, that reminds me. The Strawberry Festival in Plant City is coming up in March. I like me a good 'ol county fair. It's the only time I get to eat elephant ears and deep fried artery clogging food. And the people watching is better than anything you'll see on TLC. Lots of Honey Boo Boos.
Gotta love seeing large women squished into inappropriate clothing that is two sizes too small. Hubby has never been to the Strawberry Festival and when a commercial on TV came on recently, let's just say that he didn't have the same look of excitement in his eyes that were in mine. "It's all country music and strawberries. What else is there?" "Uh, food. Strawberry shortcakes, rides, games." But I just go there for the food and people watching. It's the best kind of real-life trashy.
So I'm wearing the collar that my sister tried to wrangle out of my hands before we got to the register. I'm so glad she didn't overtake me and pummel me in the store. Cause it looks freggin' darn cute with this top.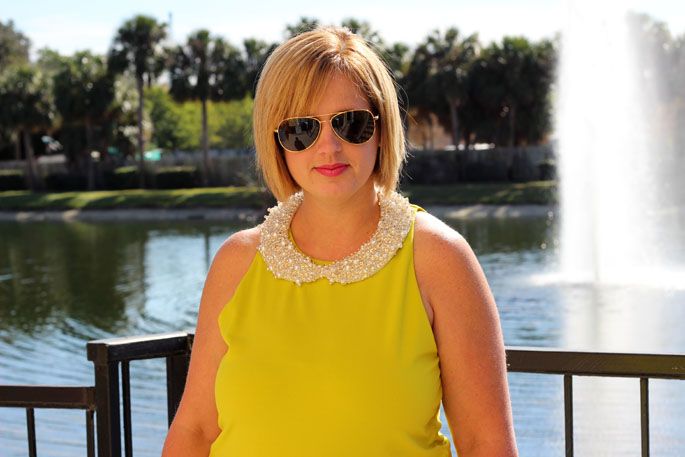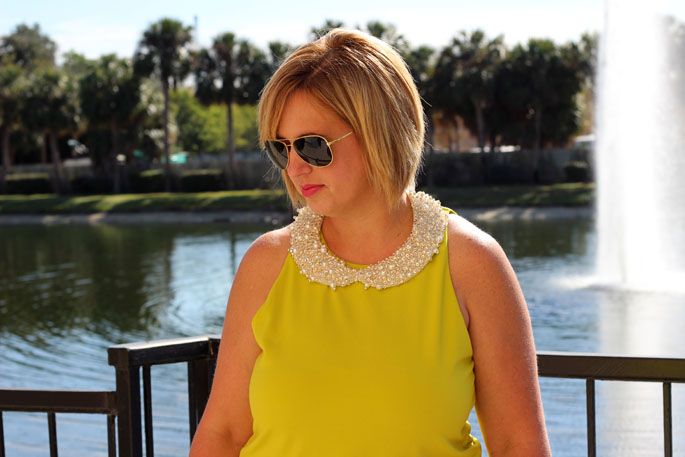 {Top: Ann Taylor | Pants: Old Navy cords | Collar: Charming Charlie | Shoes: Vera Wang for Kohl's | Sunnies: Mosley Tribes Raynes | Lipstick: MAC Listering}