Hello old friend, so glad to wear you again. Remember this jacket, which I dubbed "The Conductor"? It was 56 degrees this morning (that's cold for FL) so I happily threw together an outfit around this jacket as it's my favorite. I love everything about it except for the little bit of wool itching my arms right now. When I first saw it, I knew I had to have it. Luckily I bought it while still living in CT and was able to find it at the Zara on 42nd St in NY. And the newest Zara addition? My shoes! You saw the red ones with my Holiday dress last week. The black ones came a couple of days ago and they do not disappoint.

I do miss my shopping adventures in the city. And although I have two great malls just a seven mile bridge ride into Tampa with all the stores I craved in CT, there's something special about hopping on the train in CT and being dumped off at Grand Central an hour and a half later. The sounds and smells (some not so good), the traffic and horns, the tall buildings and endless walking (usually on a rainy Saturday), and the shopping. Oh my goodness the shopping is fantastic in NYC. And hopefully, I'll be able to do that again next year.

Unfortunately, shopping is having to take a back seat. Since our house still hasn't sold and probably won't this winter, I've decided to pursue additional employment. I took a bit of a pay cut moving back to FL and I'm feeling the effects of that as well as the double bills between the two states.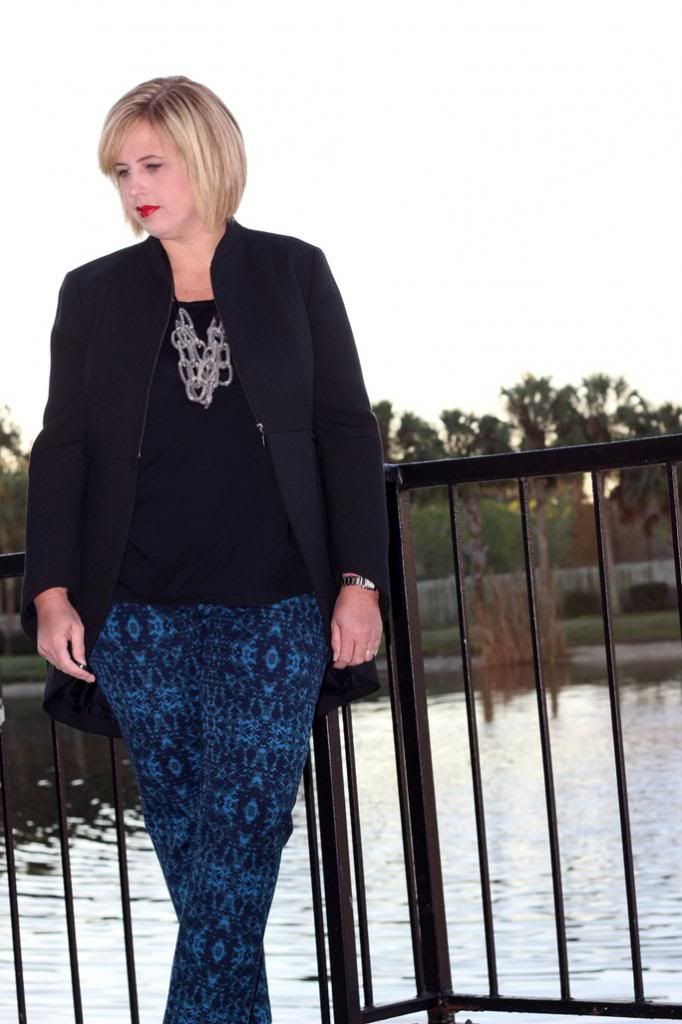 {Pants: Target (recent) | Shoes: Zara (recent) | Blazer: Zara | Tee: Gap | Necklace: Thrifted}