You can't have a tartan theme week without a Scottie or two. Only thing missing from this sweater is elbow patches. That would have been the perfect accompaniment. I do have issues with wool and both this skirt and sweater contain some wool. So I found myself a little itchy at work. Mind over matter, Niki, it's a cute combo. Suffer for fashion.
When I think of tartan, I typically think of the red/black checkered pattern. But I love the classy preppiness of blue and green tartan. In fact I prefer it over the red. But I think that's because my skin tone looks better with jewel tones. The skirt has only the slightest bit of stretch but was very wearable. And the sweater - well, what can you say about it other than ADORABLE!
And no more booties for these legs. Pointy toe heels slim a plumper leg. But I have a special outfit in mind to try those cute Zara boots with. Next week...
Tomorrow's post will be a special one and a little diversion from theme week. However, I'll show one last tartan outfit in Friday's post.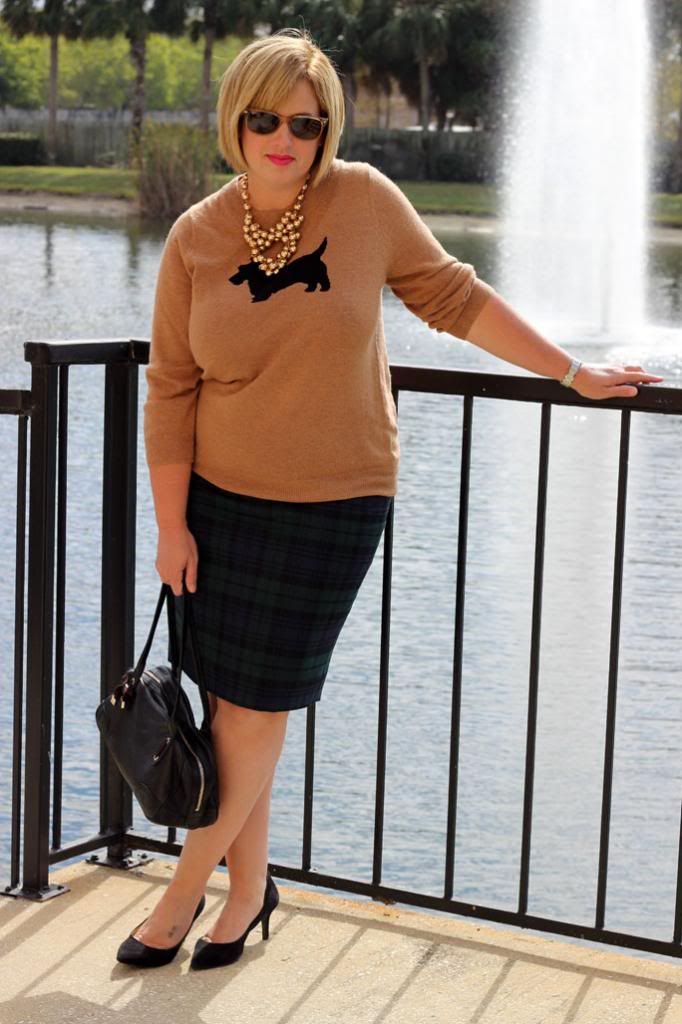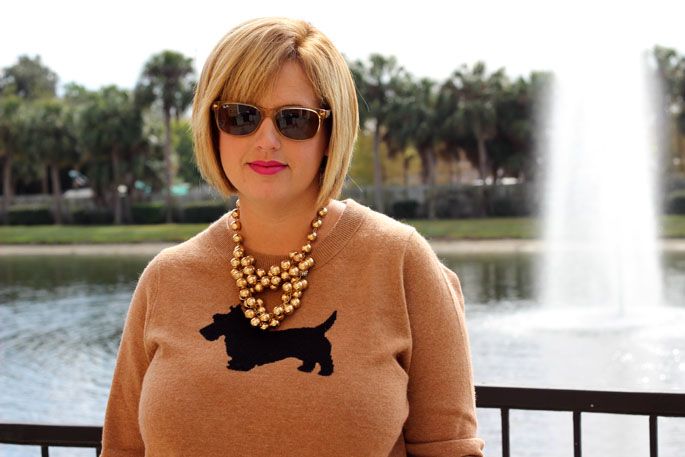 {Sweater and Skirt: J. Crew | Necklace: eBay | Shoes: Nine West | Purse: Gucci (old) | Lipstick: Hourglass Fever}