Have you skipped on over to kohls.com for the Narciso Rodriguez launch? Would you believe it just launched yesterday and is already marked down? What's up with that? Plus if you use codes "SHOP30" and "MVCFSFREE," you'll get 30% off and free shipping. I ordered two items (the colorblock dress and a tee) and my total came to $42. I have to say that the fabric on some of the pieces looks cheap. But I guess if you are designing for Kohl's or any mass marketed fast-fashion chain, this is to be expected. I did want the tuxedo pants but need to feel the fabric. I prefer stretch cotton and have a feeling the crepe fabric will be too flouncy for my taste.

Even though I have an iPhone app for creating outfits, I was struggling with today's leather theme look. But I'm totally digging the pictures. And it got chilly today so I had to come home at lunch and put on some leggings.
Unfortunately all my boots and booties, as well as coats and most sweaters, are buried deep into our 9x20 storage unit. I tried to get to this stuff but it was a futile effort. We would essentially have to pull out all the boxes, extra bed, and furntiture to get to everything. So I know that some of my footwear is still 'summerish.' I apologize for that. I don't want to just go out and buy any 'ol bootie, etc. For example, I spent quite a penny on my Dolce & Gabbana black patent leather boots that I have worn for two years now. I simply adore them and am sad they are not going to see any wearable time this winter. And trust me, I've been scouring the Internet in search of the perfect bootie, but haven't come across it yet.So until I do, my heels and other sandals will have to suffice.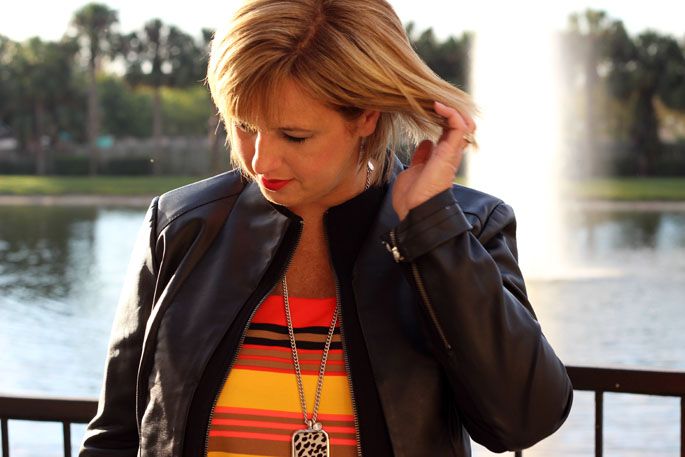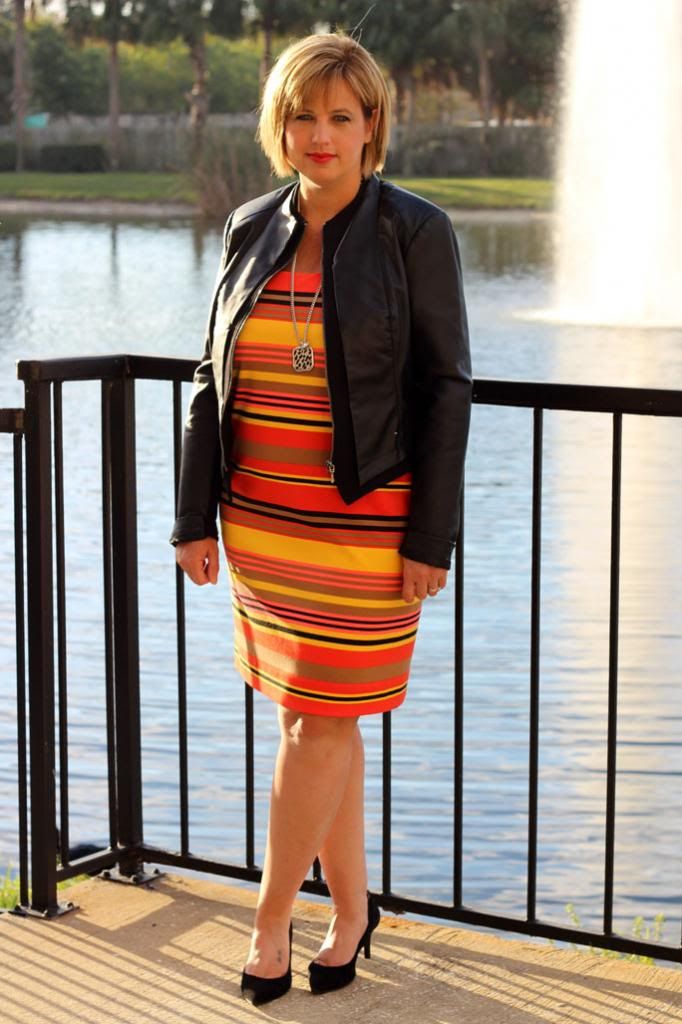 {Dress: Joe Fresh | Jacket: INC | Shoes: Nine West Andriana | Necklace: Ann Taylor}