My pictures were less than desirable today. I hate when the day starts out with rain. By noon when I took these shots, the lighting for the full length shots just wasn't cooperating. But I think you get the idea with the rest of the shots.
For the past two weeks I'm finally feeling like we're settled here in FL. Over the past couple of days, I've been digging into my huge makeup bag and pulling out all my MAC pigments and paint pots as well as my brushes, etc. I've been sorting, throwing out, grouping, and saying, "Oh, there's where that fluidline went." I'm back to sitting down in the evenings and being able to watch youtube makeup videos to see what's new. I'm feeling a little creative again.
And because it was raining, I said "F*** it" this morning and pulled my bangs to the side. Some days this blog and the pictures just come together in all the right ways and some days it's just not good. Today was a not so good day. But that's okay. I've always said on my blog that it's okay to show you that not every outfit works. Perhaps if I were a top fashion blogger and the pressure was on, it would be a different story. But I'm just like you. I don't lead a glamorous life. I don't receive freebies from Tory Burch or Gucci. I'm just an average almost 41 year old who likes fashion and has a good camera. And I'm glad you like what I have to say and show you 4-5 days/week.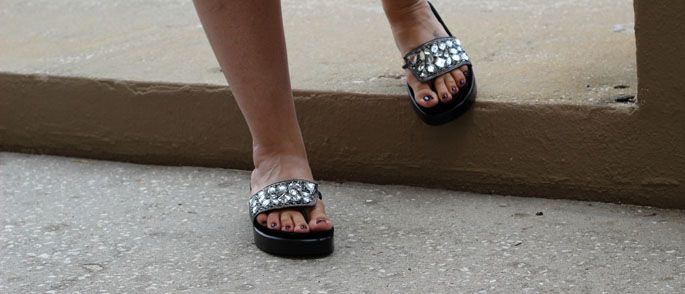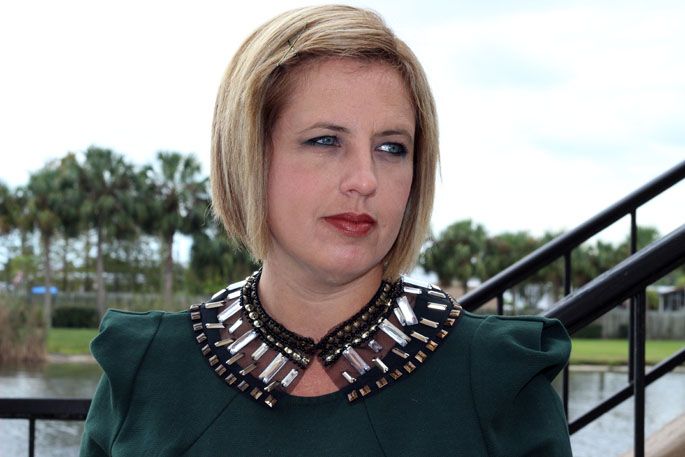 {Top: Zara | Skirt: Anne Klein via eBay | Shoes: Donald Pliner | Collar: Asos | Lipstick: MAC Viva Glam VI}