I got so many compliments on this outfit when I wore it Tuesday. I also had people tell me I'm brave for wearing all white and that they can't wear it because it wouldn't be white anymore once the day was over.
I've had these shoes for quite a few months. Got them before I moved to FL. I haven't worn them before because the right heel rubs. For that reason, they aren't the most comfortable. But with a Band-Aid, I was able to even run errands at lunch.
As we watch the nightly news, I feel so sorry for all those that lost their homes in NJ and NY and how hard it must be for my peeps up north. My thoughts are with you.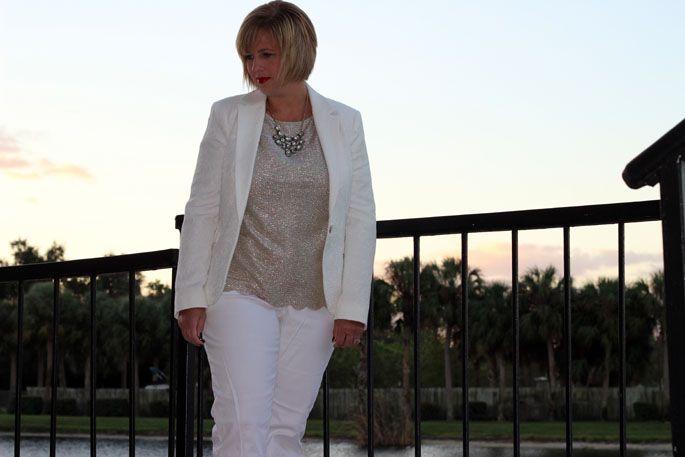 {Blazer: Zara | Shirt: Asos | Pants: Land's End | Shoes: Zara | Necklace: J. Crew}