It was Think Pink Thursday at work yesterday in honor of Breast Cancer Awareness month. And although I turned 40 in January, I have yet to get my first mammogram. So when the insurance kicks in next month, I will reestablish myself with my GYN in Tampa and book an appointment for a boob smoosh (not a Jersey Shore euphemism).
I am decked out in pink today. Wasn't hard to do as I have a lot of pink clothes in my closet. I'm a blonde, I love pink, what can I say? I went to Westshore Plaza last night in Tampa to return a skirt I ordered from Loft (it was too short at 17"; I prefer 21" or longer). Before I made my way there, I stopped in Ann Taylor as they were having 30% off clearance. I loaded up! This necklace (originally $88) was on final sale for $19.99 with add'l 30% off! I remember buying my yellow one (seen here) at full price with a small, in store discount. I loved it so much, I went back for the pink one but couldn't find it. It was so popular it ended up selling out of the stores and the website. So glad I waited.
I got two more necklaces, a short-sleeve button down black blouse, and these Riley shoes (in coral, not yellow) for $20! All it all, I spent less than $100. I then headed over to Loft to return my skirt. They were having a 50% off sale on everything until 7pm. I just made it to pick up a blouse. With the return of the skirt, I ended up getting $16 back! Sometimes it pays to wait until a season is over before stocking up on deeply discounted items.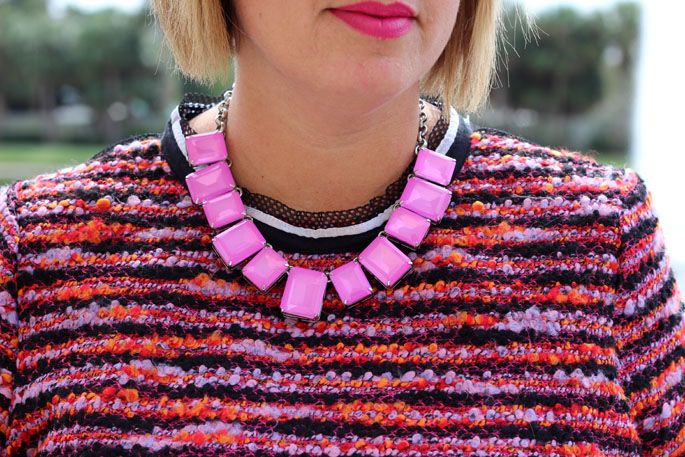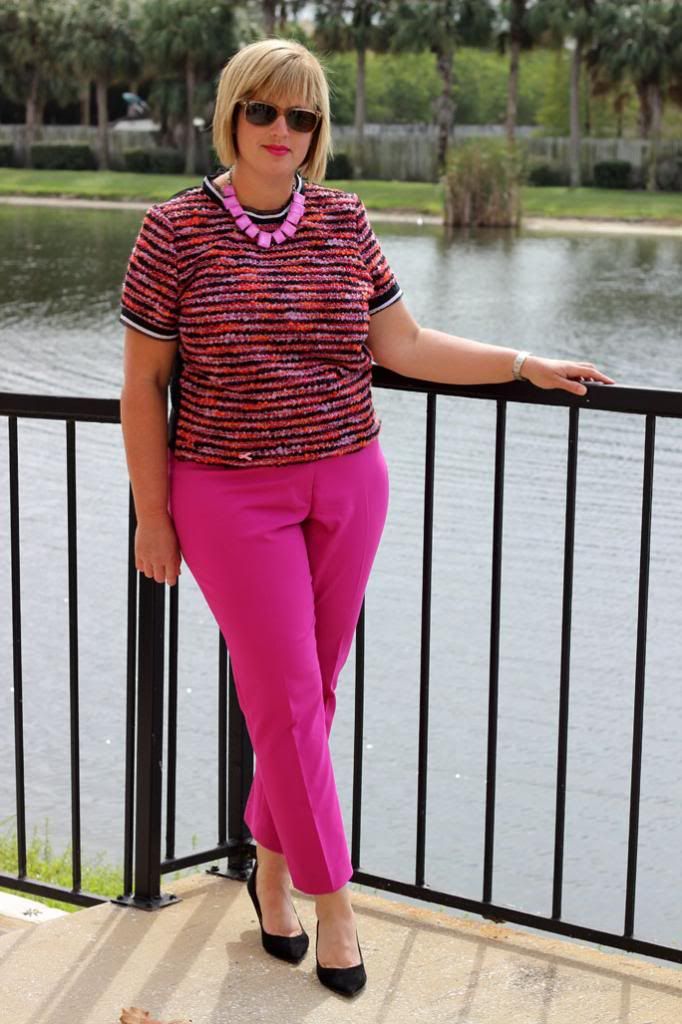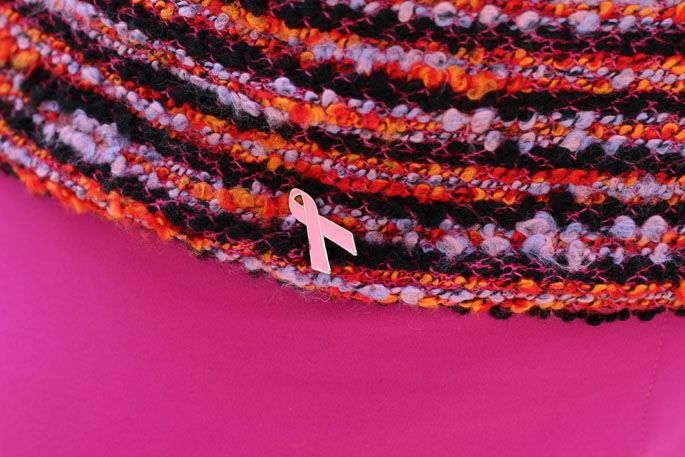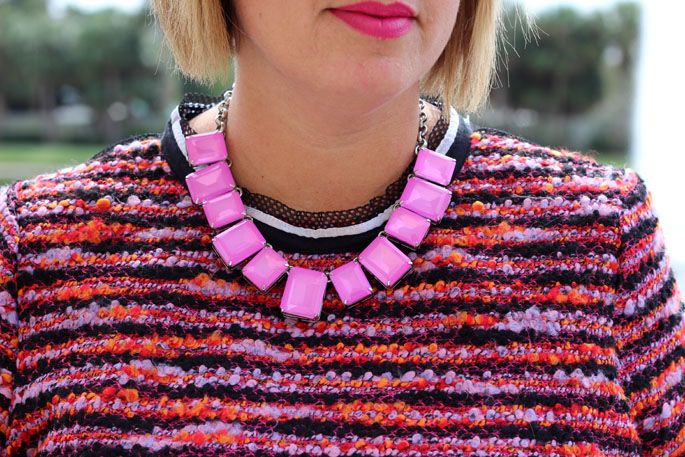 {Shirt: Asos | Pants: Ann Taylor | Necklace: Ann Taylor | Shoes: Nine West Andriana | Lipstick: OCC Lip Tar in Boy}