Sometimes the weather just isn't favorable for blogging and that's what happened yesterday. It poured almost all day. So my apologies for missing a day.
But it was sunny, albeit hot and humid, today. My husband asked, "Why are you wearing a jacket?" To which I responded, "Because it's cold in my office." And it is. Even though we keep our apartment thermostat set at 70/71 degrees, it still feels colder in my office set at 73 degrees. I keep a plethora of sweaters and jackets on my chair. My boss keeps a coat rack full of sweaters as her office is quite a few degrees colder.
But as I type this and watch the evening news, I'm still glad we are enduring a thunderstorm and not a half foot of snow as some parts of the country are already experiencing. It's just too early for weather like that. Reminds me of the freak snow storm hubby endured last Halloween weekend while I was visiting family in FL. No more snow shoveling, no more lawn care, and no more stairs for us at the moment. The CT house has been on the market for a month now. We had a showing tonight, one scheduled for Saturday, and an open house scheduled for Sunday. We've had about 7-8 showings so far and although they like the house, we lack a driveway, which seems to be hurting our chances for a sale. Of course I have to beg our agent for this feedback and even the open house. We're not exactly pleased with the level of service we're getting from afar and may have to reevaluate when our current contact ends in December. Renting is still an option but not until after the holidays and winter.
So it's still financially tight for us while we maintain two residences. Luckily we are winding down on our utility expenses in Connecticut and should be in a better position by Thanksgiving. As for our moving truck going to 'truck jail,' well the apartment complex has agreed to absorb a little bit of the cost. We also saved money on hubby's car registration by transferring an old FL plate to his car. So things are looking better for us.
Our plan this weekend? Sleep, unpack the rest of the boxes, organize, hang the wine racks, steel pot rack, and our pictures. Oh and did I mention sleep? Because it's been weeks since either of us has had a chill day without something going on. We're really looking forward to getting back into a new routine. Hubby's at-home work situation is working out nicely. And I come home at lunchtime, which hasn't happened since we both worked for the same company in Tampa back in 2007.
I have to admit, we have visited Bonefish Grill twice this week. Once on Sunday night for an early birthday dinner for hubby and then last night for $5 appetizers and $3 house wines. Just can't get enough of Bang Bang Shrimp. We invited my parents as well as a thank you for all they've done for us lately.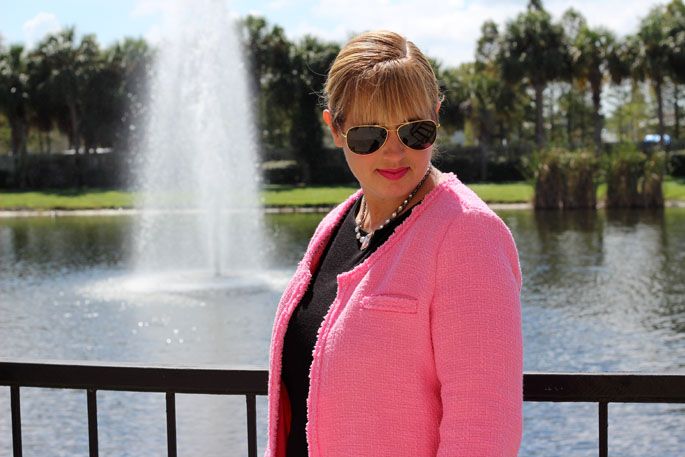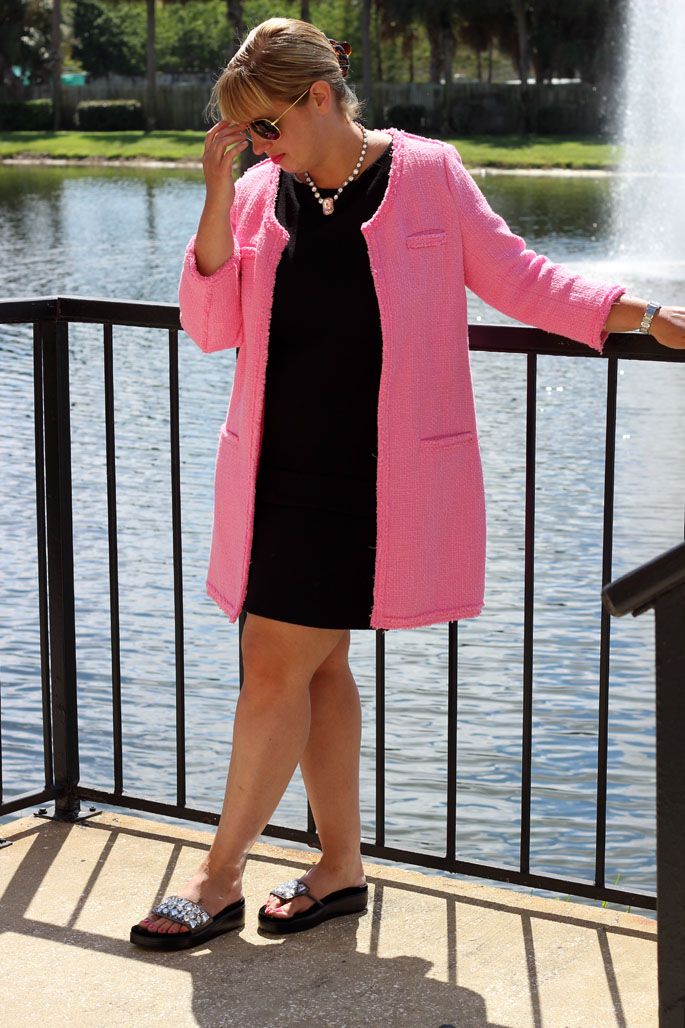 {Dress: H&M | Blazer: Zara | Necklace: Ann Taylor | Shoes: Donald Pliner | Sunglasses: Mosley Tribes | Lipstick: Nars Schiap}