Hubby and I were married two years ago today at the Holiday Inn on Clearwater Beach. We had an intimate beach wedding (30 guests) and thought out every detail. We had the best time and it was an awesome evening.
Originally, we planned to go to Jimmy's Fish House (the restaurant that anchors the hotel and catered our food), but we had a rather lazy Sunday (I took a very long afternoon nap and basically stayed in bed all day - very rare). Instead, I looked to hubby and said, "Where can we go that we both like that we haven't been to yet since moving back?" Without missing a beat, he replied, "Tina Tapas!" Of course! Tina Tapas. Just a short walk from the condo we were renting in downtown Tampa before we moved to Connecticut. I've been dreaming about the chocolate budino for four years now. It is simply the best dessert I've ever had. Warm, chocolate cake that is the consistency of cheesecake but rich and so delicious.
I'm just glad they were open still. Restaurants in the Channelside District of downtown Tampa have been closing rapidly (2 since we've been back). There's a developer interested in bringing new life to the outdoor venue. However, the movie theatre, a supper club, and a dueling piano bar have all closed.
When we got there, we found several restaurants were still open including Tina Tapas. And they allowed us to bring our own wine for a small corkage fee. Yay!
Unfortunately, I couldn't find any pictures of my dress that didn't make me look like Missy Misdemeanor Elliot. I kid you not! It looked like a green garbage bag. Maybe it's because I'm bloated, maybe it's because it's my week to pig out (I have one of those weeks once a month - just can't get full). Who knows, but I wasn't going to gross you out with the outfit and then show you some mouthwatering food selections.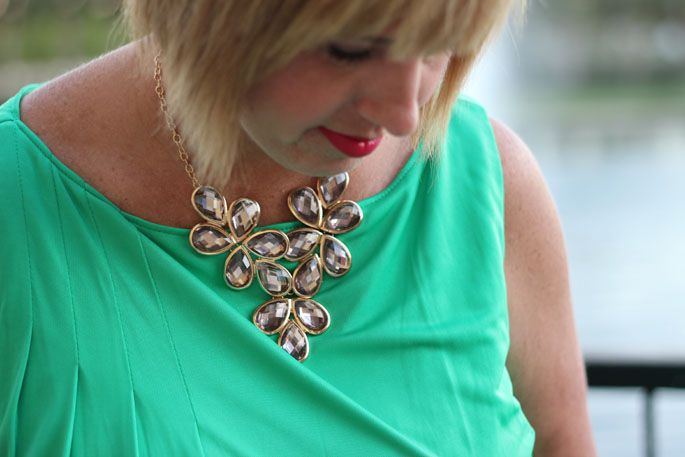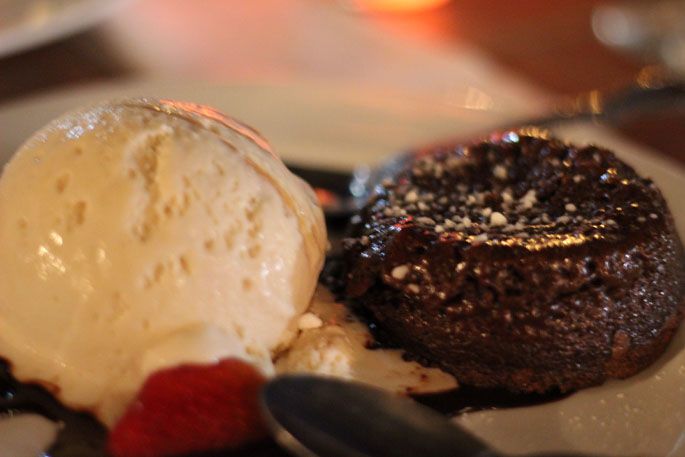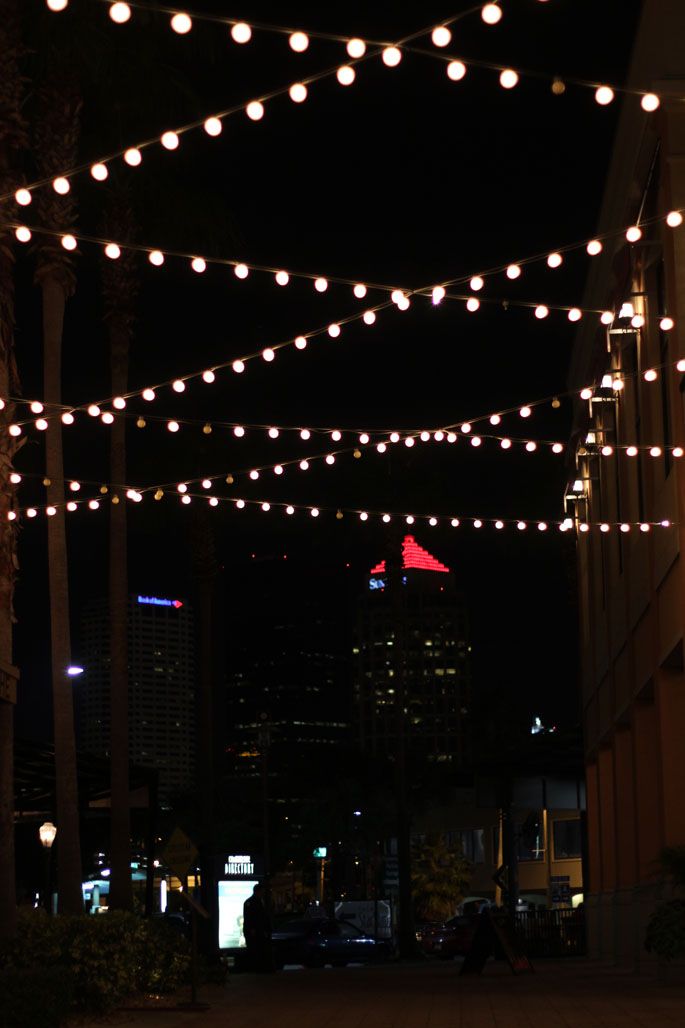 {Dress: Muse from MYHABIT.com | Shoes: Vince Camuto | Purse: Botkier | Necklace: Forever 21 | Lipstick: Nars}