This outfit combines quite a few of my favorites - rhinestones, camouflage, and military. When I came across this tank top in Zara, I was disappointed that all that hung on the rack were Mediums. I'm typically a L or XL in Zara tops and blazers (forget bottoms), which equate to a size 10 or 12. But I loved it so much that I decided to squeeze try it on. I was extremely surprised to find that it fit like a L/XL. No wonder so many of them were still hanging on the rack. It would swim on all the XS/S girls that typically shop at Zara.
While we're on the subject of Zara, I need to address some quality issues. This
blazer
and this
one
have had issues. Fraying and tearing at the back seams. Luckily, my mom is a whiz at the sewing machine and fixed me right up. However, she even said the quality was poor. But I love Zara and will continue to shop there. I also love that I live close to my mom now who has really helped me on so many levels since I moved back. Thanks, Mom!
I got some compliments on this outfit at work.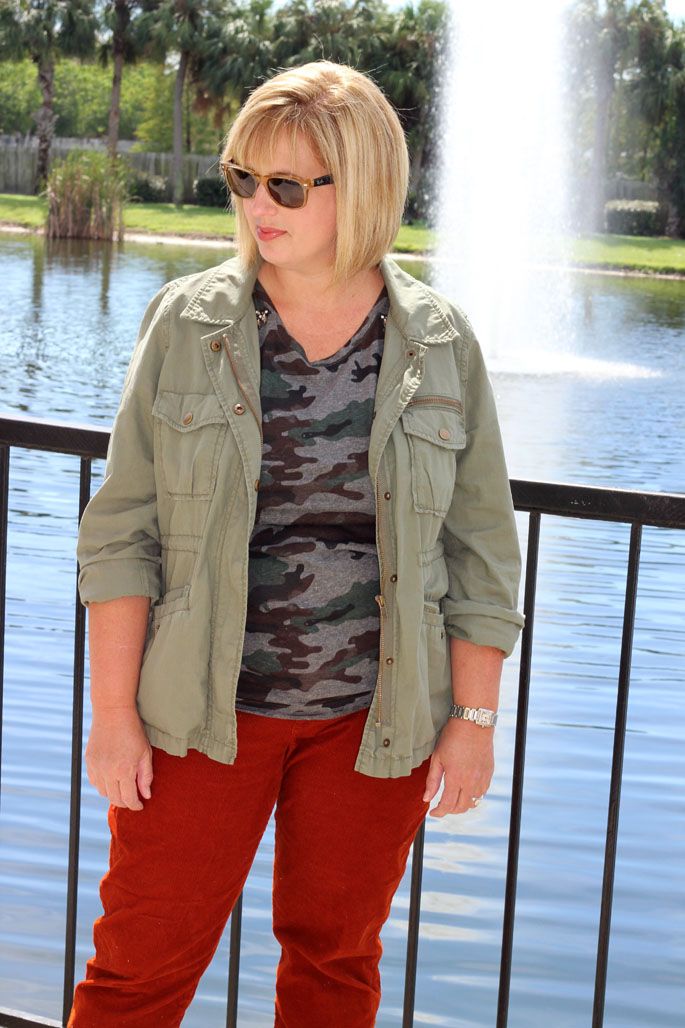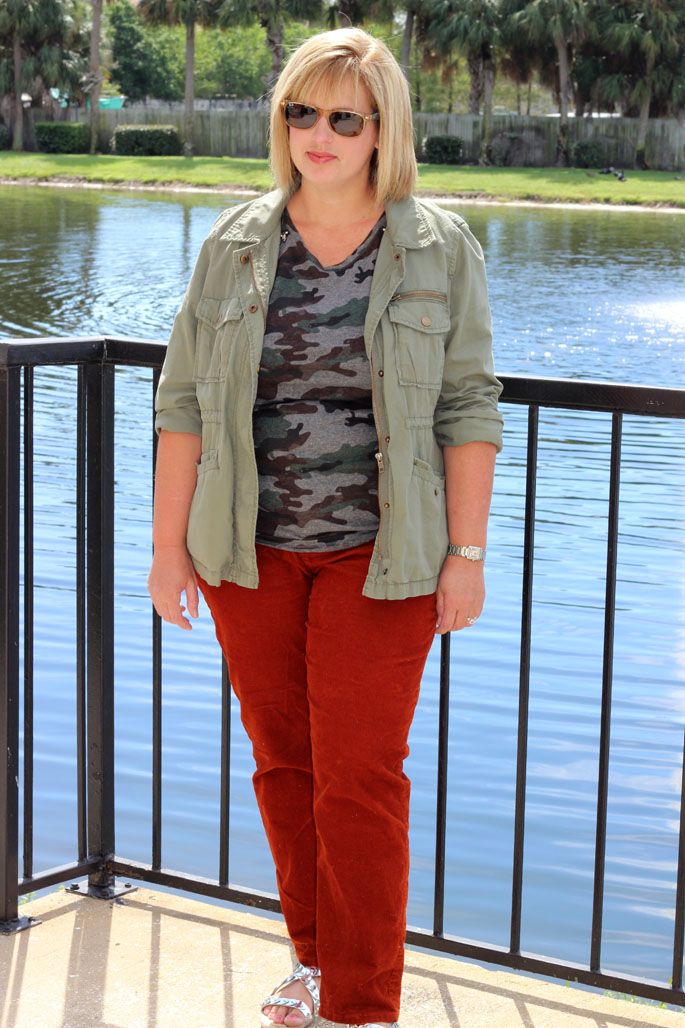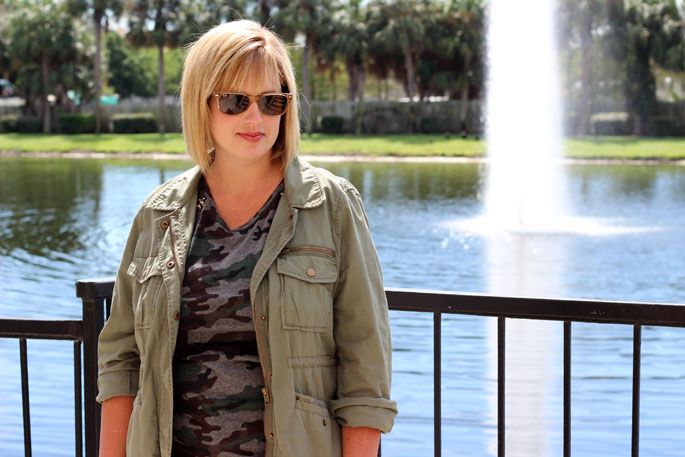 {Tank: Zara | Cords: Talbots | Jacket: J. Crew | Shoes: Belle by Sigerson Morrison}