Decided to put my money where my mouth is and show you how my hair looks with my new products. I'm still waiting for my new Elchim hair dryer to replace my existing Chi that I've had for a few years. Unfortunately, my Chi no longer holds a concentrator nozzle due to the fact that it's bent out of shape from the hand diffuser when I went through my curly hair phase and bought all that Deva stuff that really didn't work very well on my fine, wavy hair (only works well for really curly hair). I used to own a Super Solano and loved it, but it was heavy. It lasted almost 10 years.
So until my new dryer arrives, I'm drying on low and using my Brush Lab round brush. Oh, and I totally want more layers next haircut. I had this strange dream last night that I was in a room with a woman named Courtney and we started seeing the door slam on its own like in Paranormal Activity. I then look over and Courtney is possessed and I can't get her back. Translation: I finally found a good hairdresser and am afraid she'll stop doing my hair.
In addition leaving for Connecticut on Thursday afternoon to help hubby drive down to Florida with all our furniture, my mom, sister, and I are also planning his birthday party. It's a major milestone this year. Both of us had major milestone bdays this year. We're planning a nice party at a condo on Indian Rocks beach. Mom rented the condo for us all weekend and we are very grateful for her generosity. I plan to have Publix fried chicken for the birthday boy and some Bang Bang shrimp from Bonefish Grill as well as lots of Trader Joe's apps. Oh and lots of drinky poos. Should be a real nice party with our friends and family that we've missed for the last four years.
As I was about to step out the door this morning, it started pouring rain. There was no way I was going to wear a silk shirt and heels in pouring rain. So I quickly changed into jeans and a shirt and threw on some flats.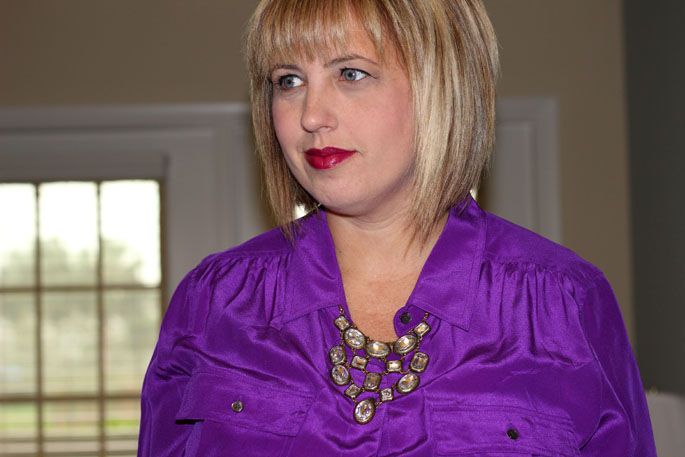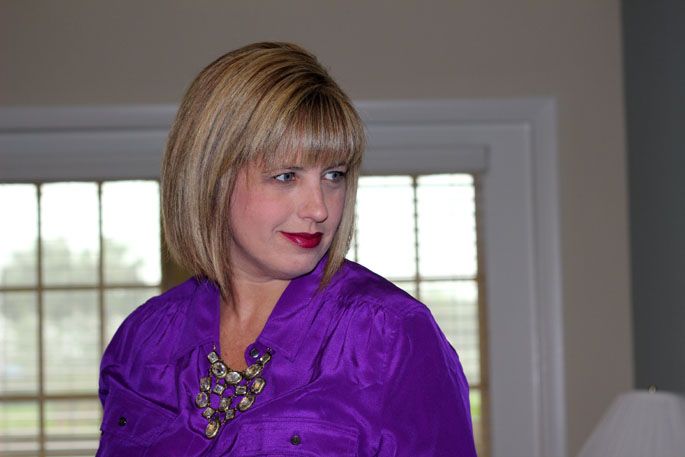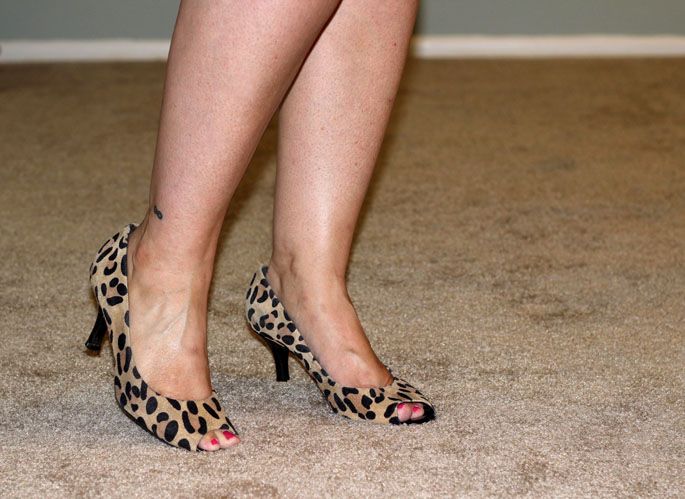 {Blouse: J. Crew | Skirt: J. Crew | Necklace: J. Crew | Shoes: JCP | Lipstick: MAC Rebel}