It's hot. I have a lot of hair. It's fine, but there's a lot of it. And it keeps me warm in the winter, but makes me sweat in the summer. I'm serious. I sweat like a guy. And I think it's because I have all this hair on my head retaining heat. So off it went. I know some people will miss my longer locks but I've gotta do what's comfortable for me. I also get up an hour and a half earlier than I used to as I have set hours at work now. So cutting my hair has saved me about 10-15 minutes in styling each morning.
I'm also going blonder. I got my hair cut by a great stylist at the International Plaza. Tonight I'm going to get full highlights. Now that I'm back in Florida, it's fairly easy to find stylists who know how to do blonde highlights. Up in New England, the majority of women like that monotone dark brown/black hair color. As a result, I had a hard time finding anyone who would do highlights the color I wanted (white blonde). When my mom and I were at Fashion Night Out, I spotted a girl in MAC who had the white blonde highlights that I wanted and asked her for a referral.
So what was I going for with this cut? Nurse Jackie! I love how the character has grown out her short locks into a piecey pixie. I also have been envious of Gweneth Paltrow's short bob she had in 1996 when she would pull her bangs to the side with a simple bobby pin.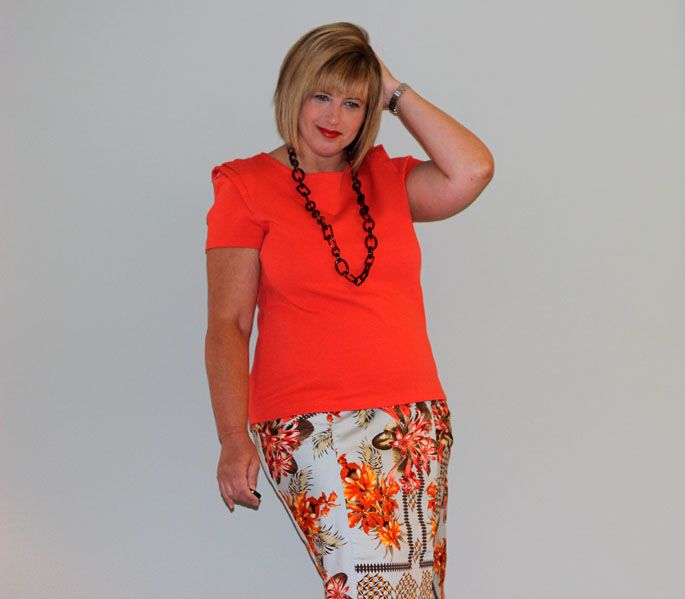 {Shirt: Zara | Skirt: River Island - Asos | Shoes: Pour la Victoire | Necklace: J. Crew}