I felt majorly uncomfortable in this outfit today. While it looks fine on the surface, and hanging in my closet, it has several flaws. The top is from the Limited and I saw it on J's Everyday Fashion. And while it does look cute on, it is poorly constructed and so sheer that I had to throw on a blazer the entire day at work. I'm taking it showed what should only be seen in the adult entertainment bizness! The shoulders kept slipping as well for these pics, thus exposing my bra. Again, sign me up for the next striptease class.
On to the pants. Probably one of the top five most uncomfortable pants I own. I bought these Talbots pants off eBay. They have a side zip, which never works well for me and my belly pouch. They have no spandex. When I sat in them all day, they practically cut off my circulation in my adult entertainment region. When I got up to go to the breakroom and restroom, I feared I was displaying major camel toe. Not a good look. I also felt like I should be playing shuffleboard.
I don't know ladies. My fashion choices down in FL seem to be hit or miss. I felt fairly confident in my wardrobe choices up north. But down here, it's not clicking. I'm just not fitting in fashion-wise with my fellow peers. And maybe I didn't fit in up north either because we had only a couple of women in the software company I worked at. So come to think of it, they didn't have much fashion sense either. So what do I do? Do I continue dressing like I'm from another world to please my blog audience or do I start dressing more conservative and risk losing you all?
And I so wanted to showcase my hair today. But go figure I would be having a bad hair day in high humidity.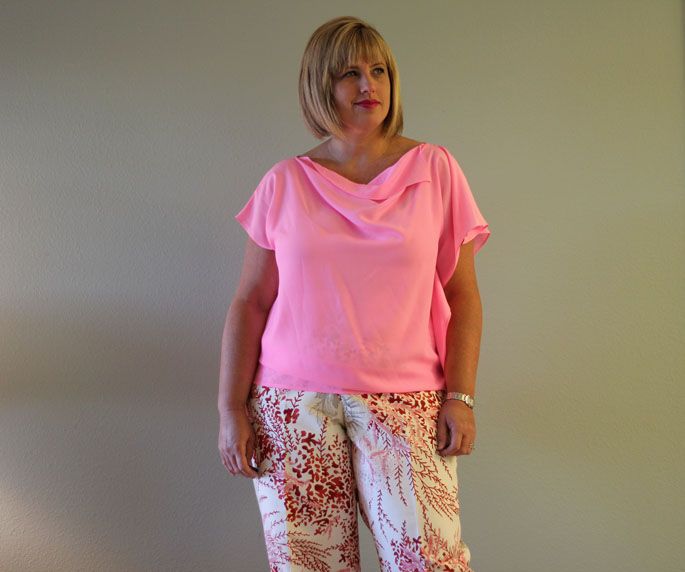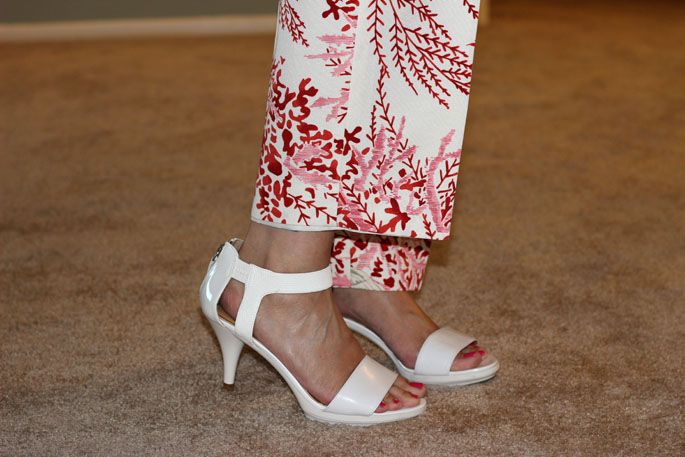 {Blouse: The Limited | Pants: Talbots (eBay) | Shoes: Nine West}