Just wanted to show you what I wore to Fashion Night Out Tampa last Thursday. Although I got three compliments on my shoes, I just couldn't stroll around the mall in them. They are pretty to look at and okay for the little bit of walking I do at work, but very uncomfortable for walking. So I changed to my sparkly Fit Flops.
And while it's pretty cold in the office I work at, I knew my Zara blazer would be too heavy for a rainy, steamy night. However, I did wear this outfit all day to work. I kind of felt a little weird about the shoes as they seem kind of hookerish to me. Maybe it's the height, could be the tassels, or the straps around the ankles. Combine those issues and not being able to walk very far and that's why these shoes still look new.
I also feel like I might be gaining some weight with the move. I haven't been tracking my meals as diligently as I used to before the move. So while I was at Publix last night, I jumped on the giant scale by the door and was happy to see that I had only gained two pounds. So I just need to get back on it and watch what I eat. I also need to frequent the gym that I joined a little more often.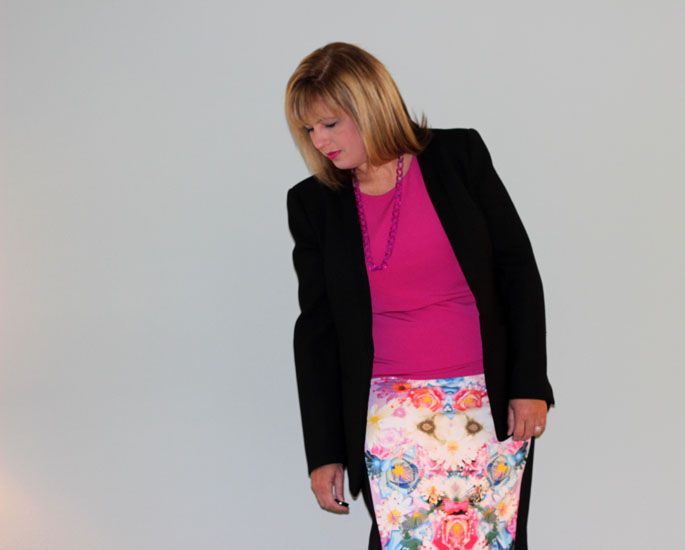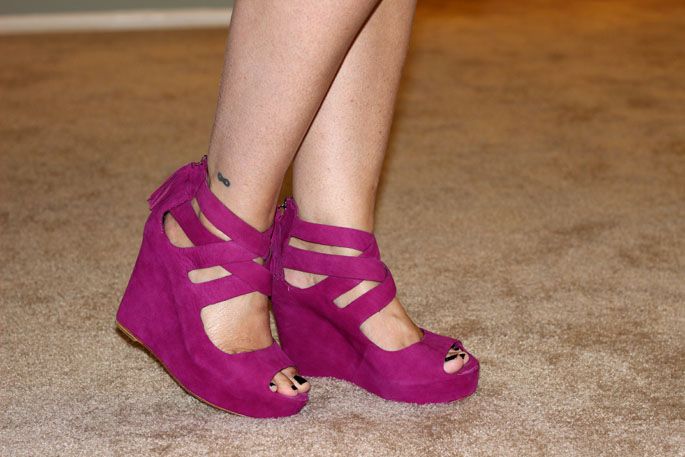 {Top: Ann Taylor | Skirt: Asos | Blazer: Zara | Shoes: Dolce Vita | Necklace: J. Crew}