I wasn't feeling too inspired in the wardrobe department today, even though my husband said I looked nice. However, I was flipping through the TV last night (or maybe it was the night before - it's all blurring together for me at this point with the move), and I came across the last 10 minutes of the movie The Switch. I've never seen it. But as usual, I'm always in awe of Jennifer Aniston's makeup and thought I would try to recreate it in today's look. It was a spur of the moment thing as my makeup started out just like any other day where it would be a winged look.
Unfortunately, this is the only picture I could find from the end of the movie with the look I was trying to recreate. So just watch the movie and look into her baby blues.
I also only own one pair of nice black slacks. Can you believe it? When I was getting ready to fly down to Florida for my interview a couple of weeks ago, I considered this pair with a blazer but really didn't want to go with that combo. I think I need to invest in some new black pants as I've had this pair from when I was about 20lbs heavier.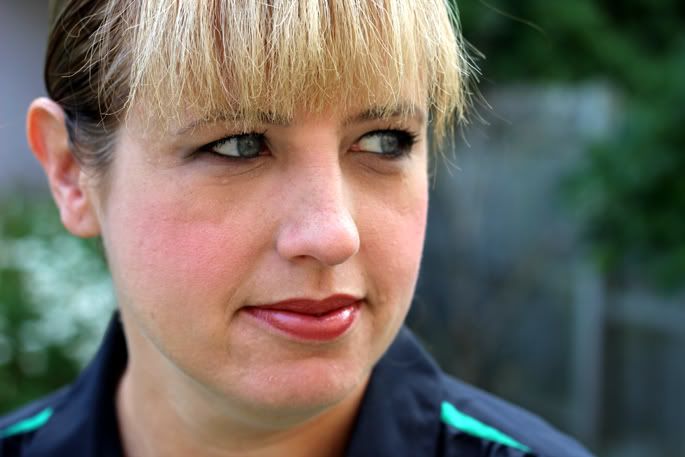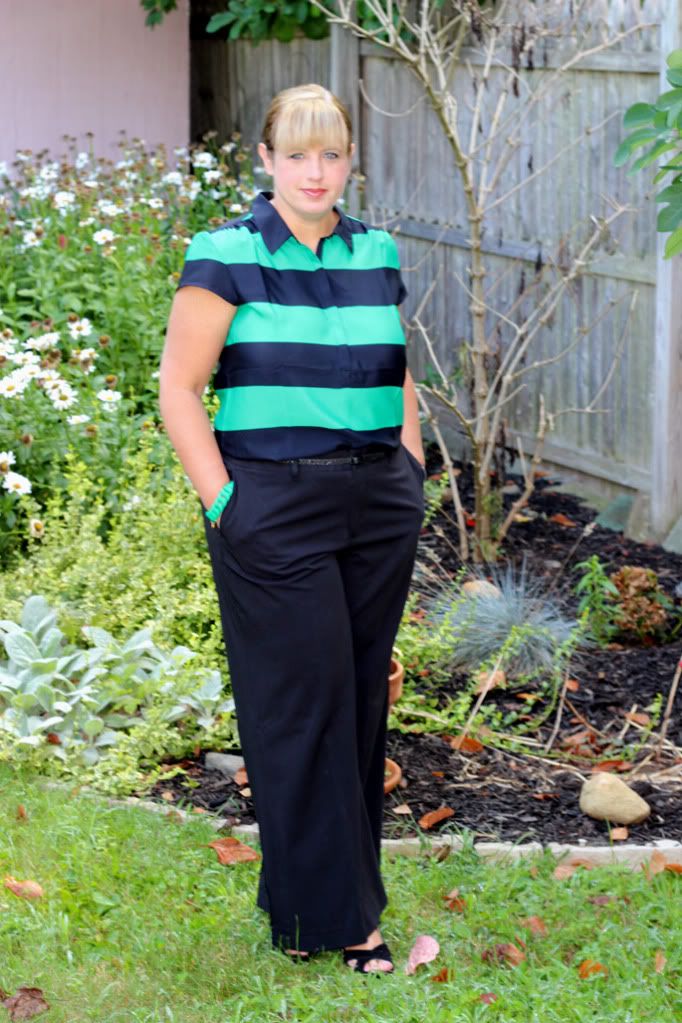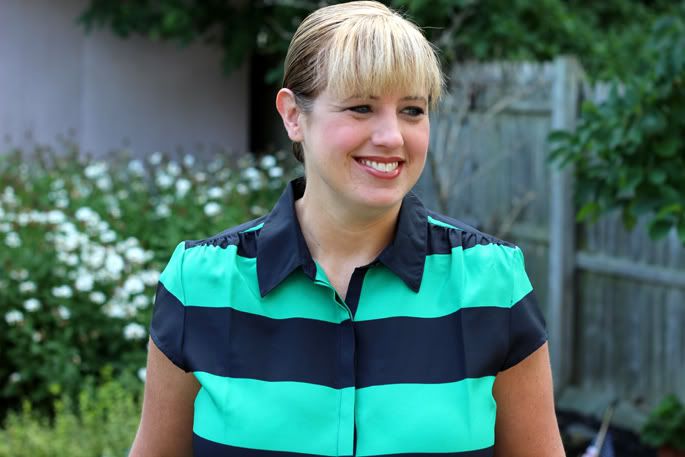 {Top: Loft | Pants: Gap | Shoes: Franco Sarto | Belt: J. Crew | Bracelet: Marc Jacobs. Buy it here. | Lipstick: MAC Viva Glam VI. Buy it here.}