I've had this outfit for awhile now but it's been so darn hot and humid that I couldn't justify breaking it out of the closet. But with only a handful of outfits that I picked out for the week left hanging in my closet, I'm now forced to wear what I picked. And I picked a good one! I love, love, love this outfit. Both items were purchased from Asos at two different times. I've had this blouse for a few months now. I've also had it altered (sleeves shortened, shoulders taken in). The pants are part of Asos's new fall collection.
I just love unique clothing. I've mentioned before that I was never really a mainstream type of girl and that has continued throughout my life. I like to stand out. I like looking different with my clothing and making heads turn with my unique style. So even though most of the items on Asos are fast fashion, the uniqueness factor trumps anything at H&M and other stores here in the States.
The pants follow the photographic floral/ombre trend that's here for Fall 2012. I originally wanted to buy these J. Crew pants that I saw on the runway back in February. However, I can't justify the $600 price tag (c'mon J. Crew! Really?! Did Charlotte herself spin that silk for each and every pair?). So instead, I found these for $66 and used a recent 10% discount code. And I just love how this Oasis blouse ties the whole outfit together. Ahhh. Love when an outfit makes me feel all warm and fuzzy.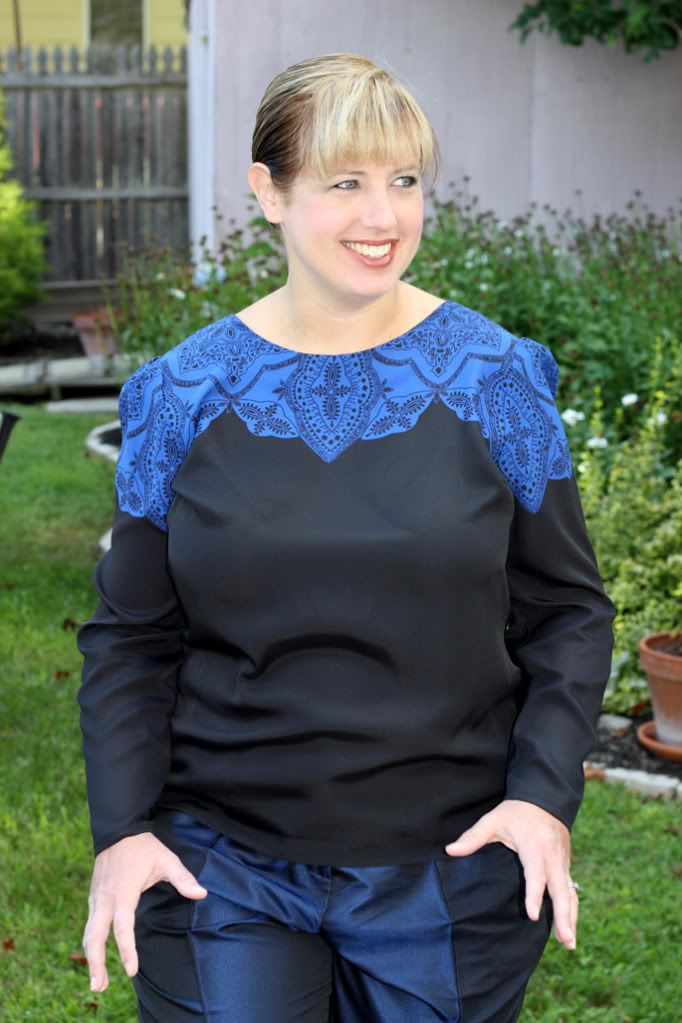 {Blouse: Asos. Still available here. | Pants: Asos. Buy them here. | Shoes: Nine West Andriana. Buy other colors here.}