You know you have on a pretty outfit when you get stopped by a complete stranger wanting to know exactly where you got your lace shirt. She then proceeded to tell me she is looking for the same color combinations and a lace shirt for a casual wedding because she didn't want to wear a dress.
This is what I wore on my last day of work. For the most part it was an uneventful day. My co-workers took me to lunch, I had my exit interview with HR, and then I went to my attorney's office to sign a POA to them for the sale of the house. Saying "I have an attorney" sounds so bourgeois. No one I know in FL has an attorney. In fact when you buy or sell a house in FL, the paperwork is done by the title company. It's different in CT. Everyone has an accountant and an attorney. We don't have either. I only retained one for the sale of the house because it's required. And because I won't be here when our realtor is trying to sell the house, I had to sign a POA.
It's been downright muggy and nasty up here for the last week. We had to clear the lens of the camera twice just to take a few pictures. We've been having torrential downpours for about three days straight.
My weekend was spent packing, cleaning, and staging the house. While I'm traveling, I thought I would show you our house in its 'staged' state. I've never really shown you our little Cape Cod but thought it would be a nice send off. So look for that post later in the week.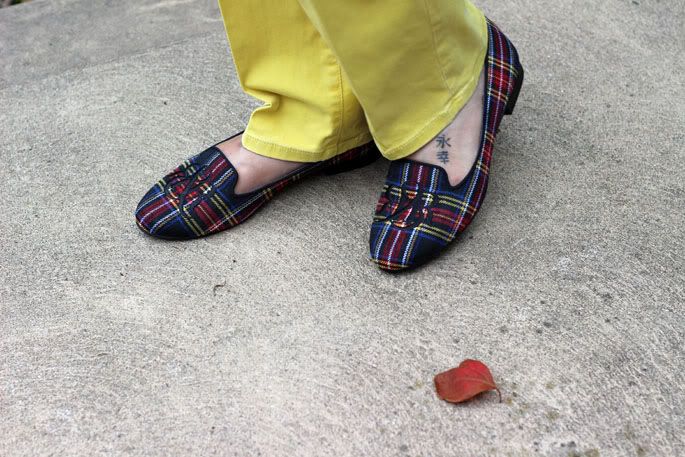 {Top: Zara | Pants: Loft | Necklace: J. Crew | Shoes: Kohls. Buy them here. | Lipstick: Nars Dragon Girl. Buy it here.}