I'm starting my first day at work today (outfit in tomorrow's post) but thought I'd show you the outfit from Saturday's apartment search. It's also the first day I tested out my new location. Nothing special about the outfit. I just wanted to be comfortable. I've noticed that these types of hats are a lot more common up north than down in FL. Most people wear baseball caps down here.
It's been super rainy almost every day I've been in FL. That's typical in August. I think I've stressed before that August and September are not my favorite months in Florida. But I'll take two bad months over eight months of cold, dreary Connecticut weather. And standing outside just for a few minutes to take these photos around 11am resulted in a sweaty mess.
All in all I looked at approximately 11 properties in Pinellas County over the last four days. I narrowed it down to a two-bedroom, two-bathroom apartment in a complex about five minutes from work and just a few more minutes from my sister. I wanted to stay close to both and avoid any bridge traffic from Tampa to Clearwater. Although I grew up in Clearwater, I'm used to living in Tampa.
The apartment is nice, modern, and hopefully quiet. It should provide enough space for all of our things from our CT house. It has the second bedroom so that hubby can set up his office space and work comfortably from home. I think it will be a nice temporary solution. I'll show it later in Sept. when we are moved in.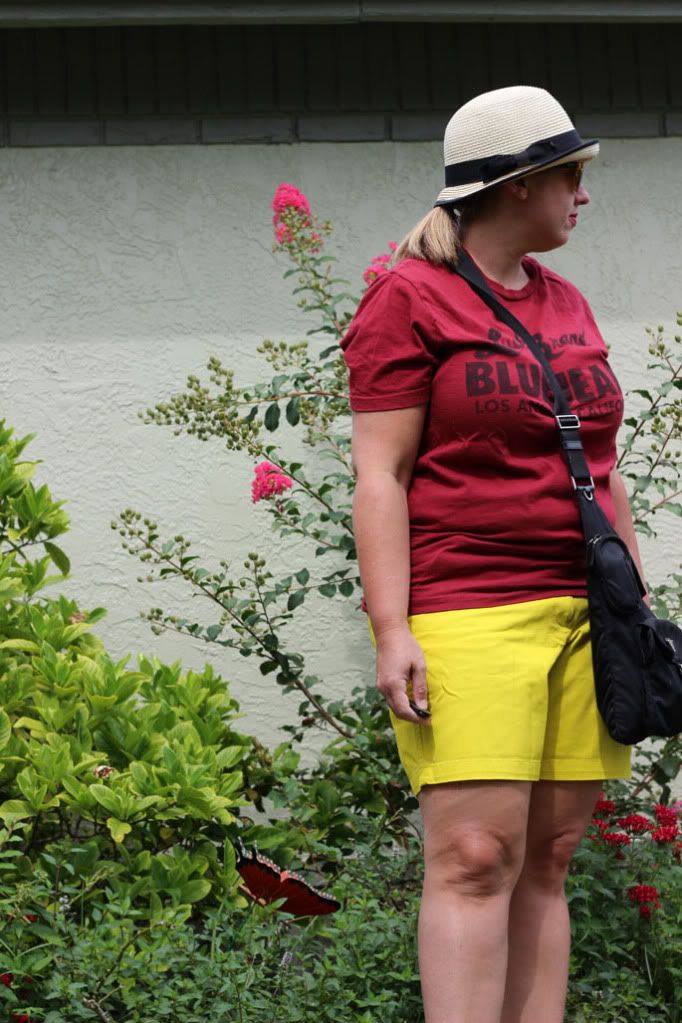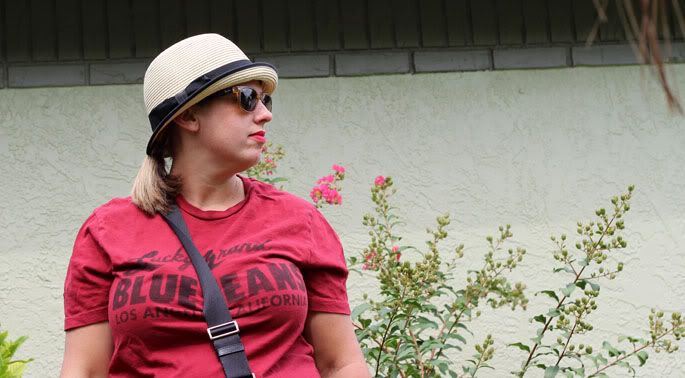 {Hat: Urban Outfitters | Shorts: J. Crew | Shirt: Lucky Brand | Purse: Prada | Shoes: Donald Pliner | Lipstick: Nars Dragon Girl}