Happy 4th of July!! Seems to be the week of mullets, eh? I just love this hi-low tank from Asos. I actually wore it to run errands this past weekend and received a compliment on it.
Hubby and I have a food tradition on July 4th. We got together at the end of June five years ago and our first weekend and holiday together was July 4th. Hubby lived in a cool loft in Tampa with a yucky community grill. So I bought a little table top one to make baby back ribs for him. It's his all time favorite dish that I make. I also make corn bread casserole, which is a recipe I got from a co-worker at Arthur Andersen. Her husband was a guitar player for John Cougar Mellencamp. I joke that I was three degrees of separation from JCM. The other dish I make is French Onion brown rice casserole. Can you tell I'm southern with all the casseroles?
So we're going to have a little party with a few co-workers with ribs, casseroles, and vino. And then hubby and I are taking a couple of days off and having a mini vacation. So enjoy the rest of your week and I'll see you back here on Monday.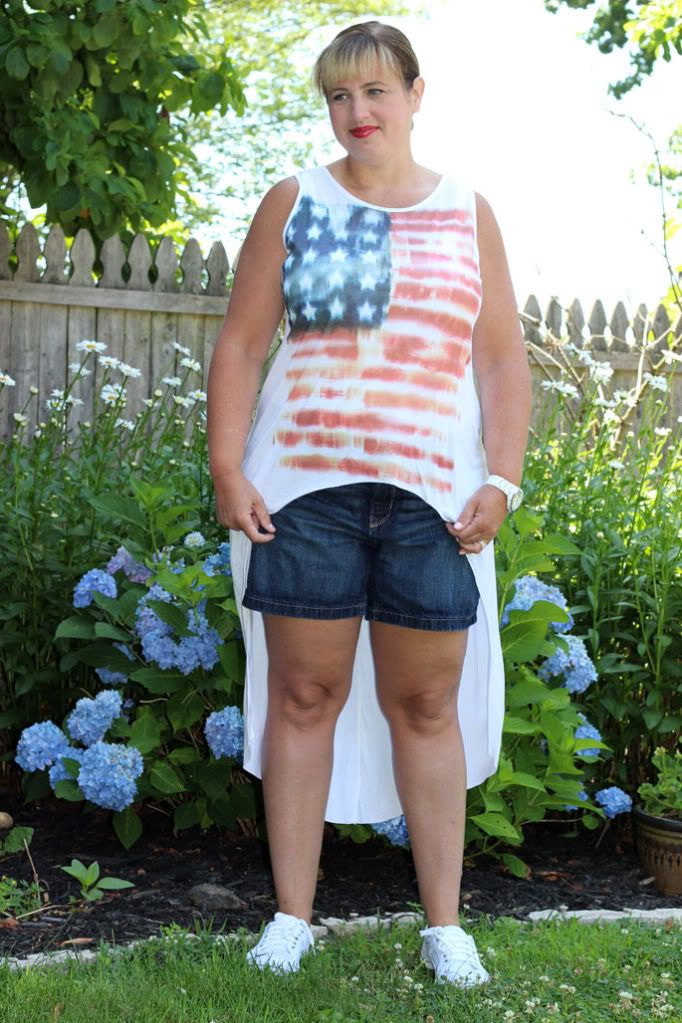 {Tank: Asos. Buy it here. | Shorts: Old Navy. Similar here. | Shoes: Keds. Similar here. | Puppy: My own (lol).}