I originally wasn't going to post today because of the weatherman going into panic mode with impending rain. But after I finished my makeup and looked out the window, I didn't see any rain. The sky did decide to open up on us just as we finished the last picture.
I was also going to rant and rave about the whole Chick-Fil-A thing, but decided this is not the time or place for it. I miss Chick-Fil-A. We don't have them in Connecticut. Everyone is entitled to their opinions and beliefs regarding politics and religion. As long as these beliefs are not preached or thrusted upon me, I'll sit quietly in the corner eating the best chicken sandwich in the US.
So this is another fast fashion dress. I still have quite a few new fast fashion items in my closet. I bought them before I started reading Elizabeth Cline's book. Although I will continue to shop at Zara and J. Crew, I am going to ease up on Forever 21, Gap, and Old Navy. In this economy, it's simply not possible to completely ditch fast fashion. But what is possible is to be cognizant of those who make our clothing and to try to buy USA-made, vintage, and save up for quality.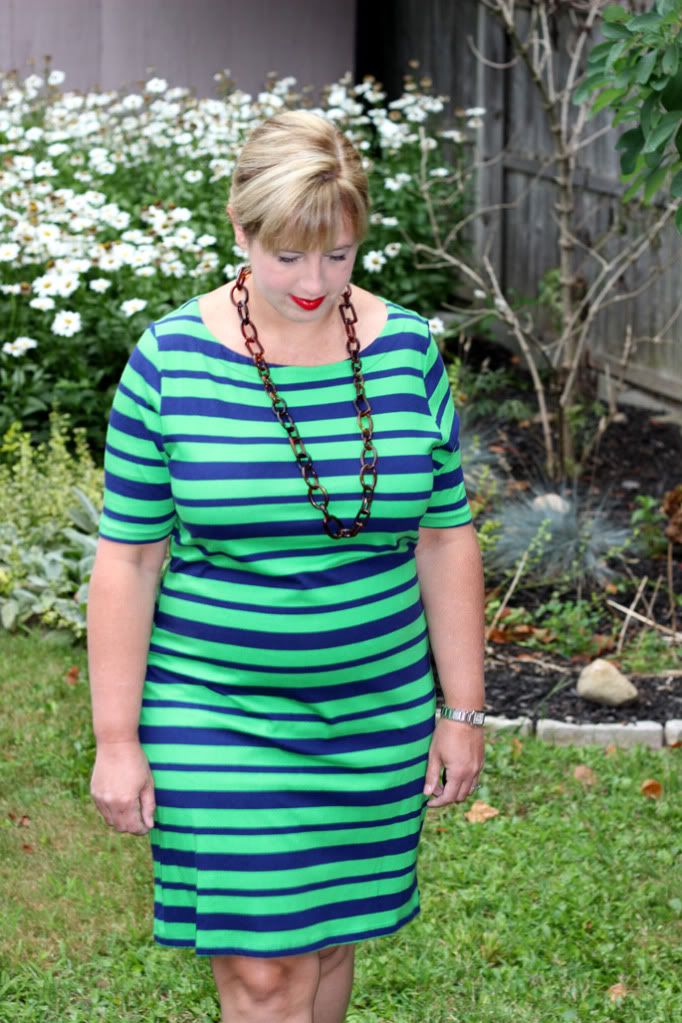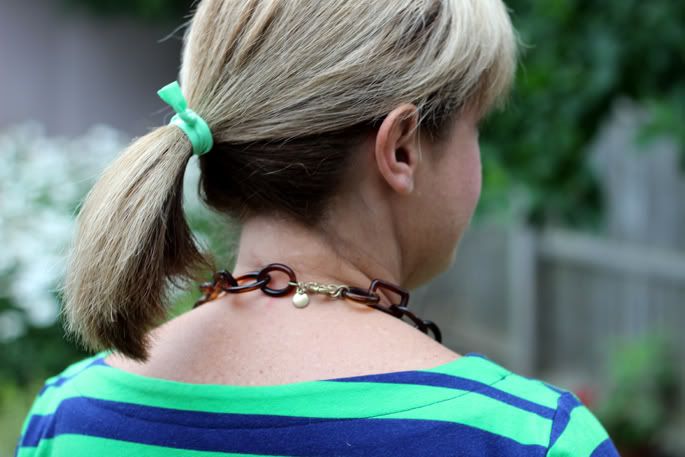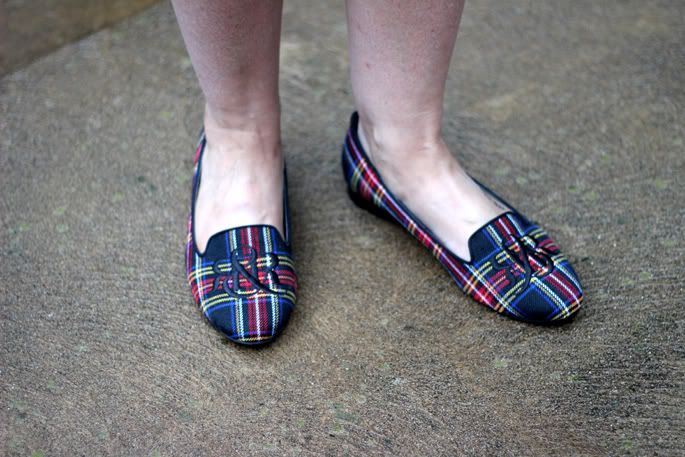 (Dress: Old Navy | Shoes: Rock & Republic for Kohl's | Necklace: J. Crew | Hair tie: Anthropologie}