The last time I wore
this dress
was on Valentine's day. I wasn't quite sure how else to wear it because it's a short dress that sort of hugs my frame. But for some reason, it was the necklace that made this outfit come together.
I bought the necklace at Banana Republic during the Trina Turk launch a couple of weeks ago (no longer available online). The green is a perfect match for this dress, which I decided to pair with cropped pants today for a tunic look. I like the tunic look and think I'll start wearing more dresses this way.
I used to wear a lot of Donald Pliner sandals. They were readily available in department stores down south. Up here, not so much. I've never seen Donald Pliner sandals in any store up here. However, I only have a couple of pairs left in my collection (used to have more - sold them on ebay). Why? The hard heel bed hurts my feet. These shoes (and their
sparkly counterparts
) are so cute on the feet but make my feet ache at the end of the day.
It seems while I was in FL, my hydrangea sprang to life. I was only gone 3.5 days! I have to say it was really nice waking up to full sun in the mornings while down there, rather than dreary gray skies like today. And it's always hardest the day after I return to CT. I don't feel like talking to co-workers or being social at all. It usually takes me a day to adjust not being near my family and then I return to my usual routine.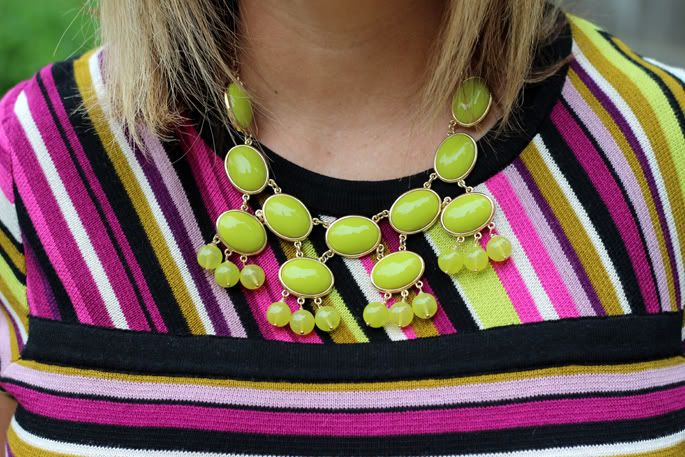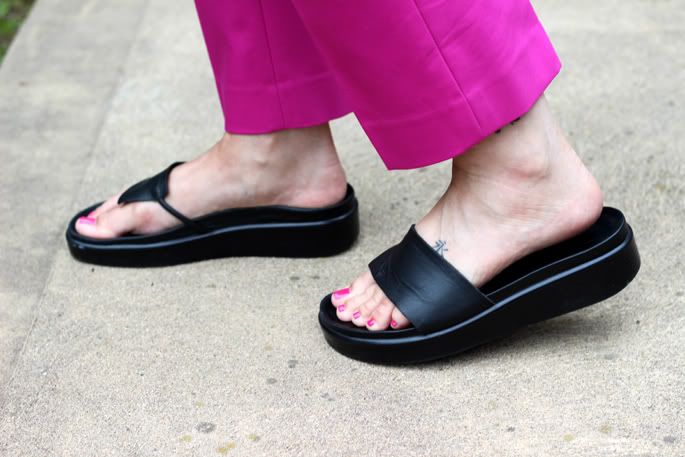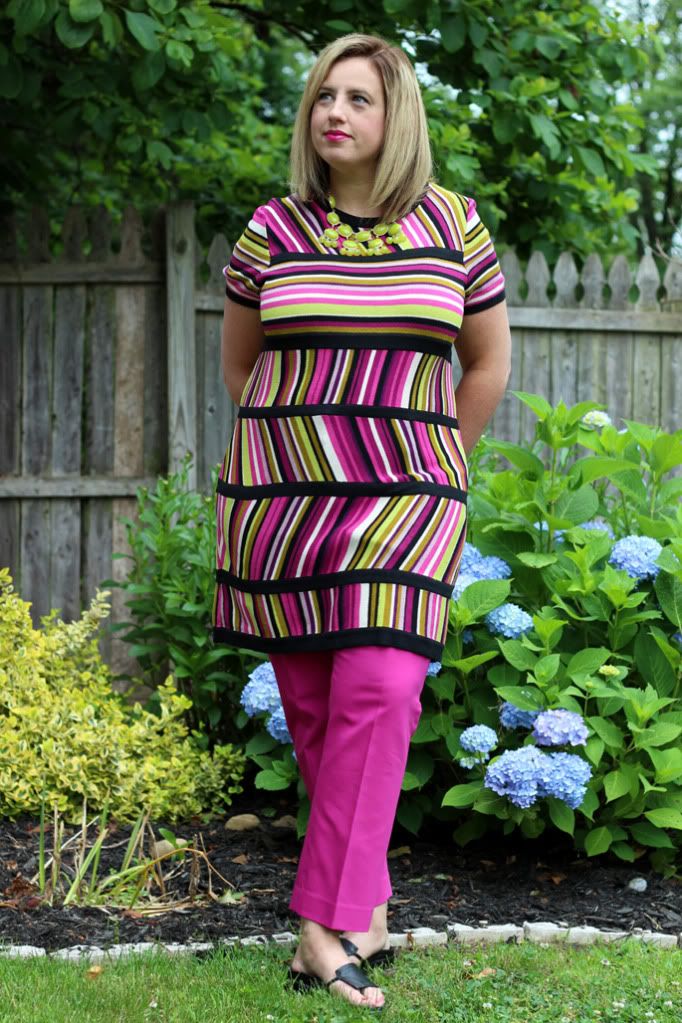 {Dress: Missoni for Target | Pants: Ann Taylor. Similar here and here. | Sandals: Donald Pliner. Buy them here. | Necklace: Trina Turk for Banana Republic | Lipstick: MAC Girl About Town. Buy it here.}