Yep that's right, I'm just gonna keep seeing how many of my dresses I can reinvent as tunics cause I'm really digging the look. It's like my dresses have become brand new shirts, expanding my current wardrobe without spending a penny. Gotta love that!
I'm trying to be more careful with my spending on clothing these days. I still have a lot of new items that I can show you but I'm trying to also stockpile some coin so we can make a move to Florida by next spring or sooner. I'll let you know if I put some things up on ebay as well. And speaking of ebay. I've been using ebay since the late 90s. I've bought and sold numerous things. However, I didn't know about the 'save searches' feature until I came across
Magpie Style's
website. What a cool feature! You basically do a normal search for what you want and then click Save Search right next to the result count. You can also indicate if you want a daily email showing you newly added items. Genius! Have I been living under a rock?
And I gotta tell ya, this whole tunic and pants thing is so much more comfortable at work then trying to tug at my dress all day so as not to expose my mysterious lady parts.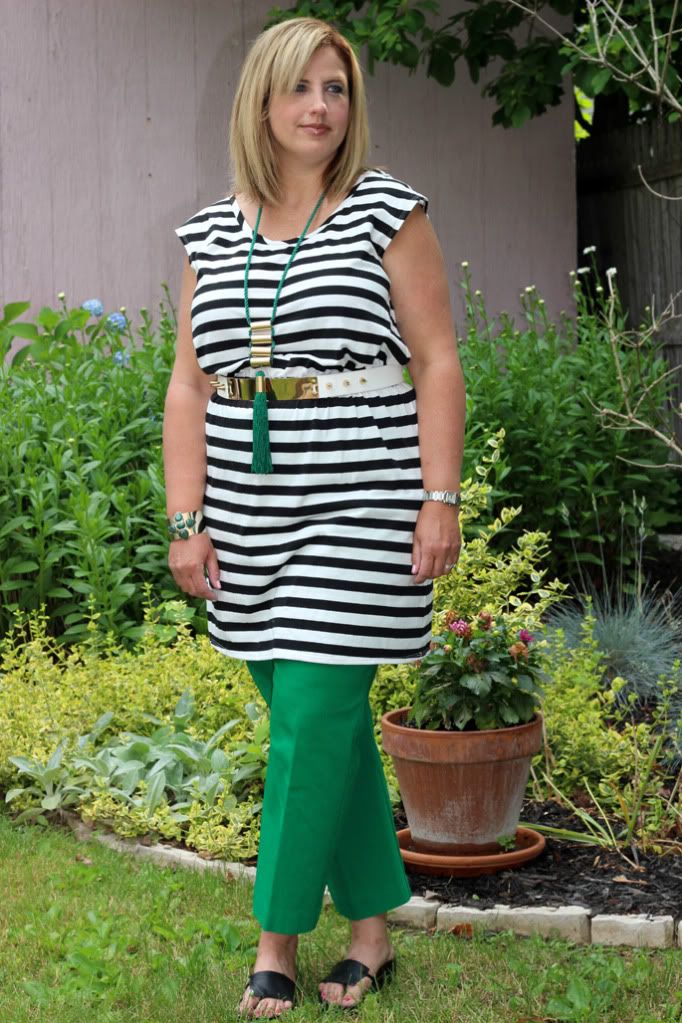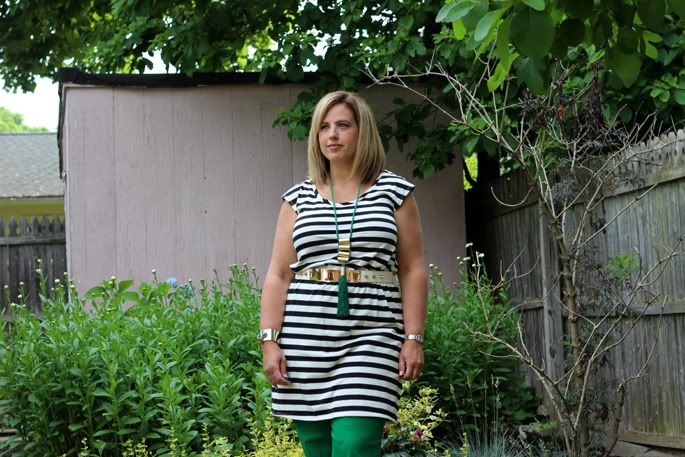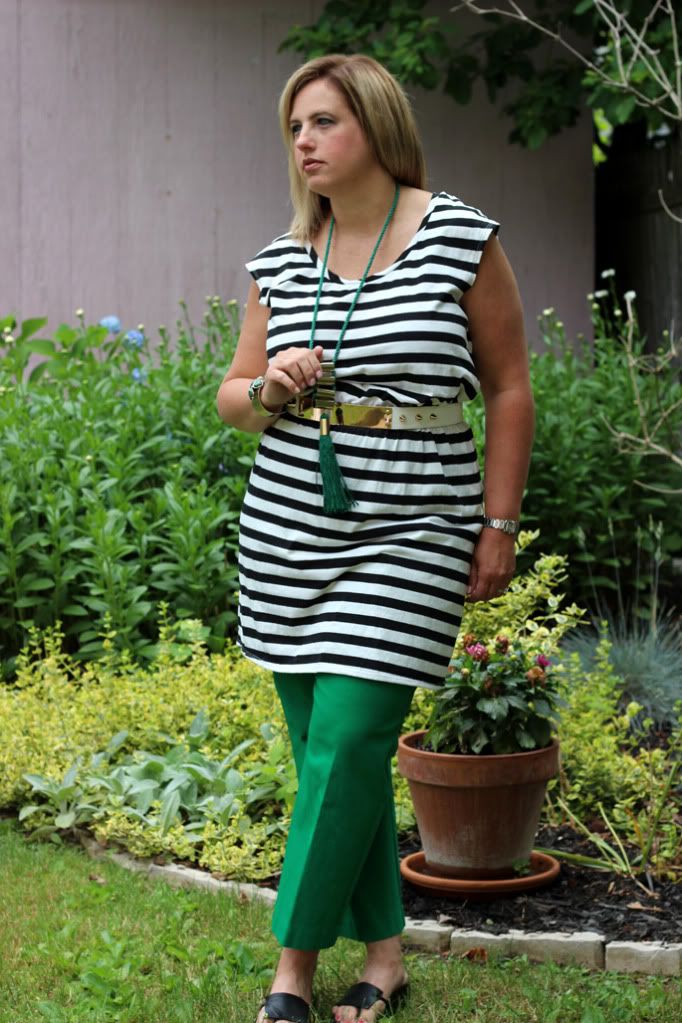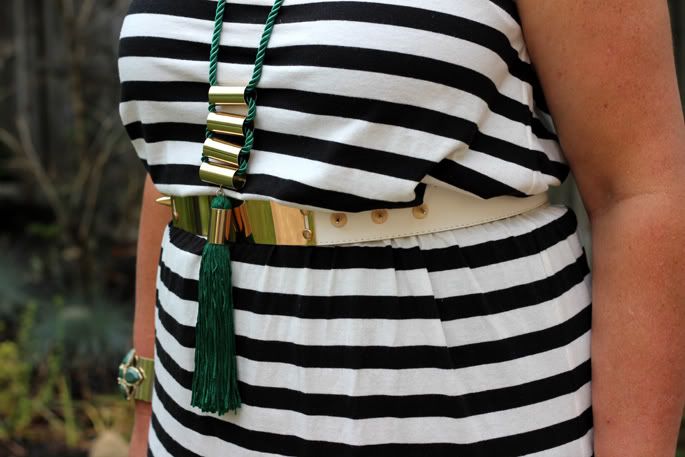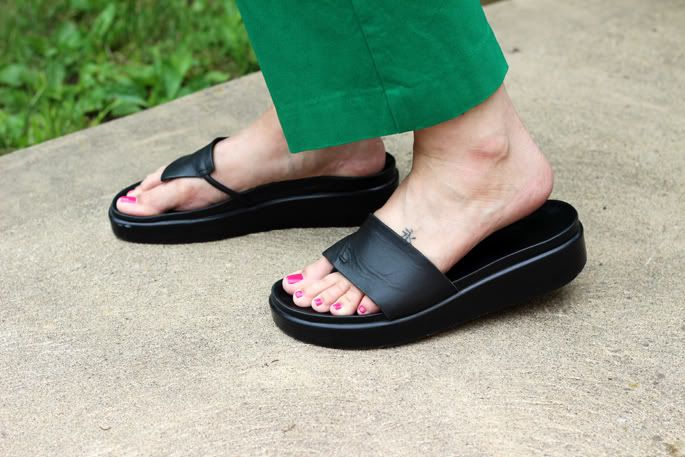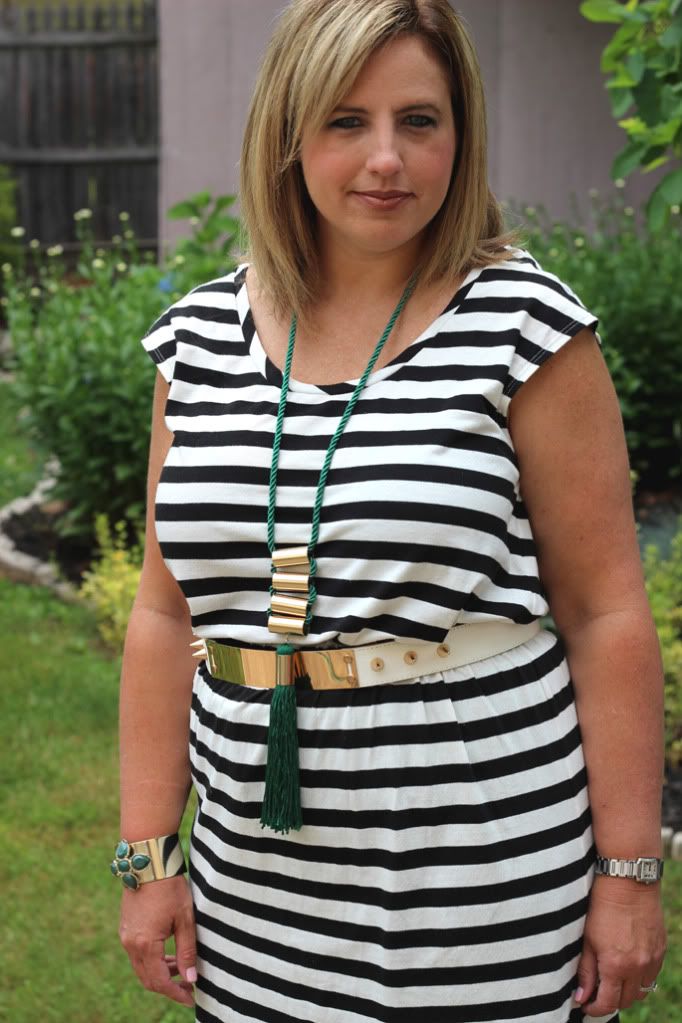 {Dress/Tunic: Old Navy. Similar here. Cute retro version here. Hi-low here. | Pants: JCP. Buy them here. | Belt: Asos. See this post for similar ones. | Necklace: Asos | Bracelet: Banana Republic | Shoes: Donald Pliner. Buy them here.}