Finally! A hot, sunny summer day! Felt like Florida when I walked out of the house this morning. And it felt great! How can you not wear linen or yellow on a warm sunny day? I've had this J. Crew Lemlem tunic for months now. I don't get too many warm days to wear it.
Originally I was going to pair it with my yellow pants, but it seemed a bit much. Plus, it would have gone much better with the neon yellow pants I got my sister for her birthday. I still have my pale pink nails, Rachel. Instead, I opted for my favorite jeans and some gladiator sandals.
Easy, breezy summer outfit! And a cardinal that keeps hanging around. He's so cute. Oh, and no, I'm not pregnant. This is the result of big boobs, empire waists, and slouchy shoulders.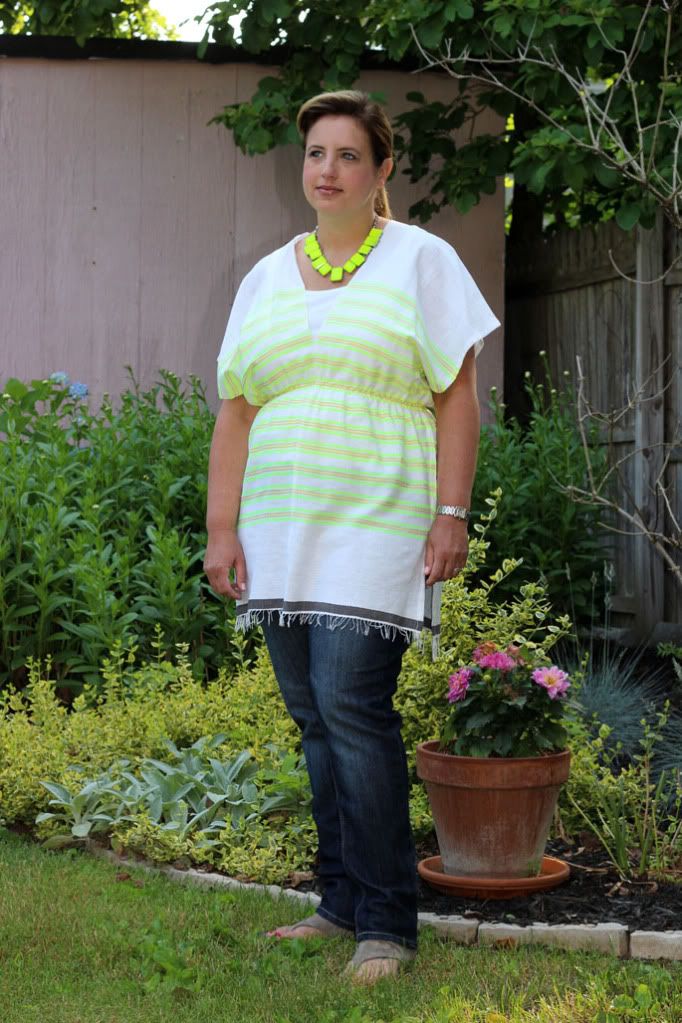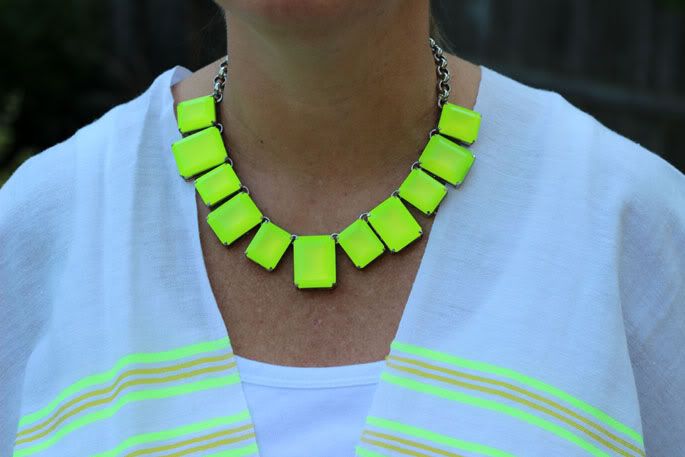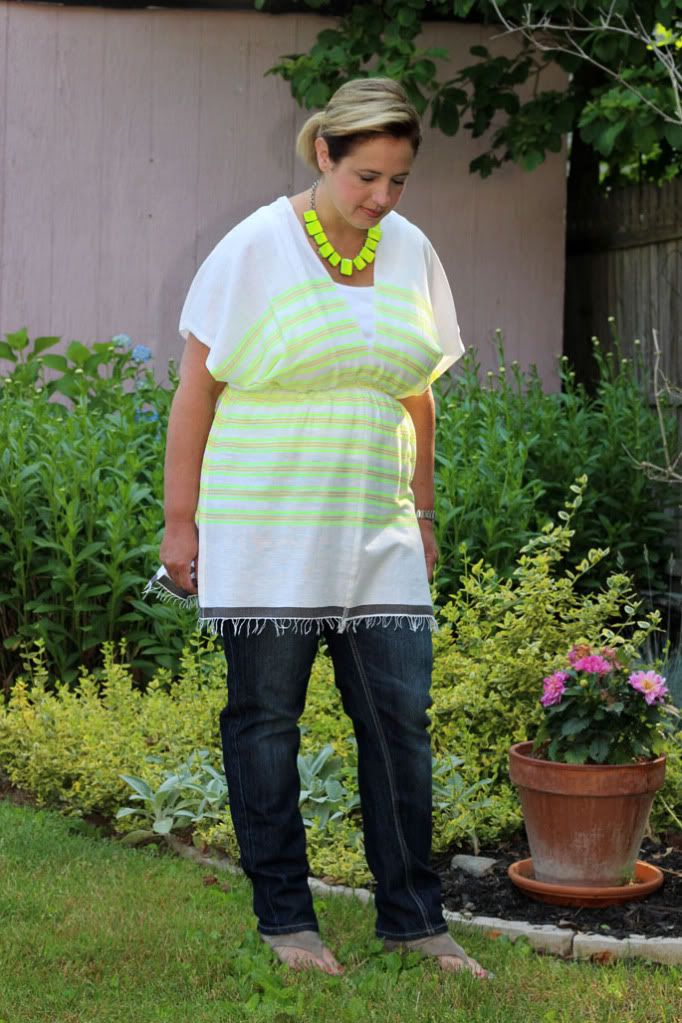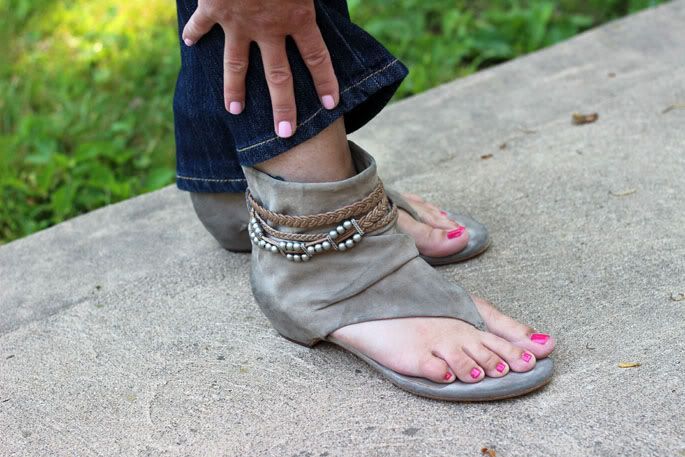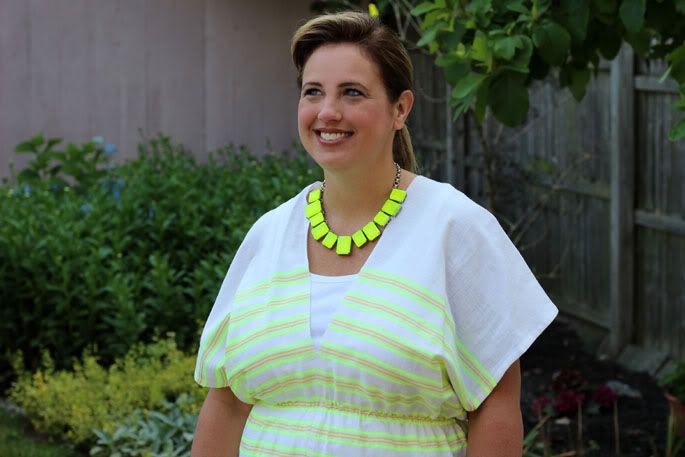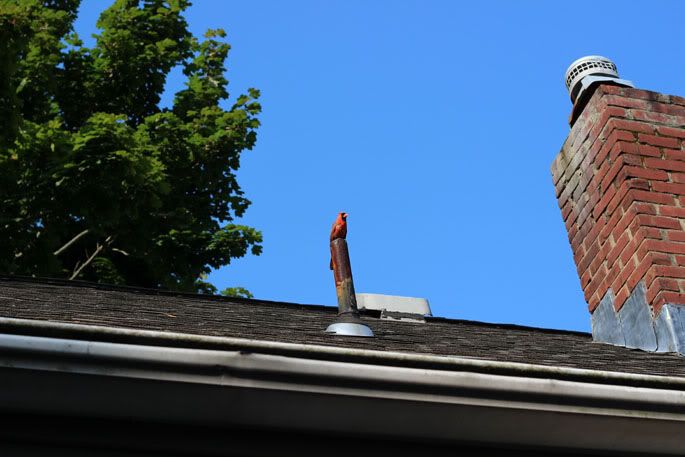 {Tunic: J. Crew. Similar
here
. | Jeans: Sears. By them here (on sale $17.99). | Shoes: Ash | Necklace: Ann Taylor. Buy here.}