I bought a couple of items at the Talbots store at the San Marcos outlet in Texas. This
red top
and these floral pants. I love that they are rather subdued in color. That way I can add all sorts of bright tops with them! Like this orange top that I got on sale at Ann Taylor. It has a bit of stretch to it and I love the structure.
The necklace, on the other hand, I no likey so much. It was an Etsy purchase gone wrong and ended up being free. When I got the necklace, two of the light blue tear-drop chalcedony stones had fallen off and were jostling around in the box. The seller was very apologetic and refunded my money and let me keep the necklace. So I took off the remainder stones and just wear it as is. It doesn't have the same appeal or effect without the light blue stones. They really made the necklace with the contrasting color. Seeing as this is the only navy necklace I have, I figured it was better than nothing.
Depending on the weather tomorrow (it's supposed to downpour all day, starting in the morning), there may not be a post. We'll have to see if we get a break in the weather. I don't really like to shoot indoor pics because our house is small and we don't have great natural lighting.
I also leave on Friday to visit my family in Tampa. We have a busy weekend planned with birthday parties and Father's Day. It will be a quick, whirlwind visit. Looking forward to the sunshine, though.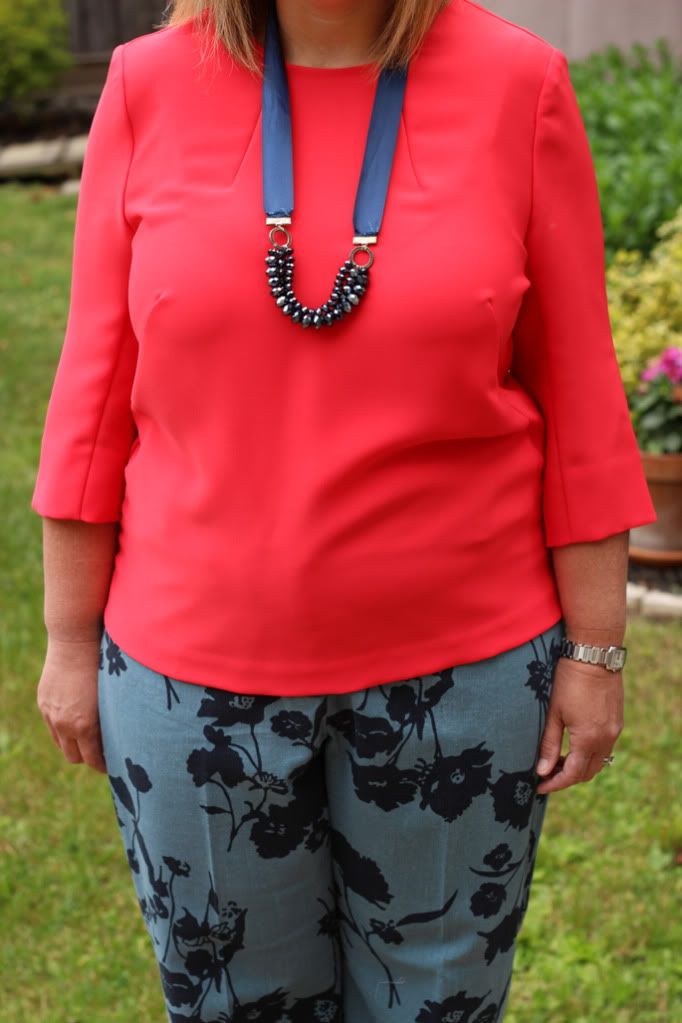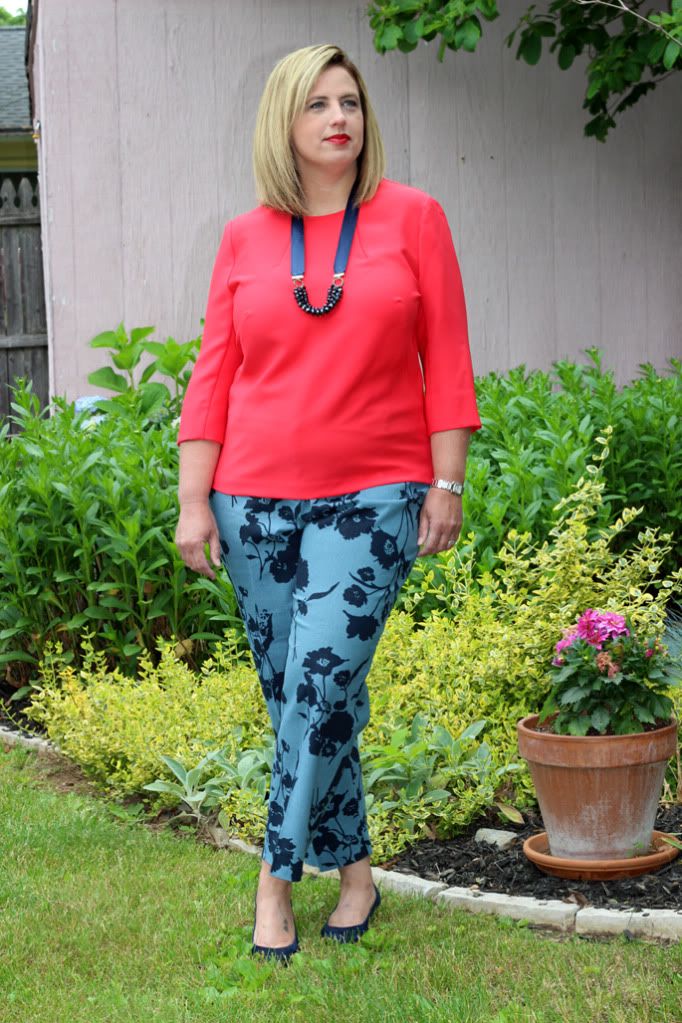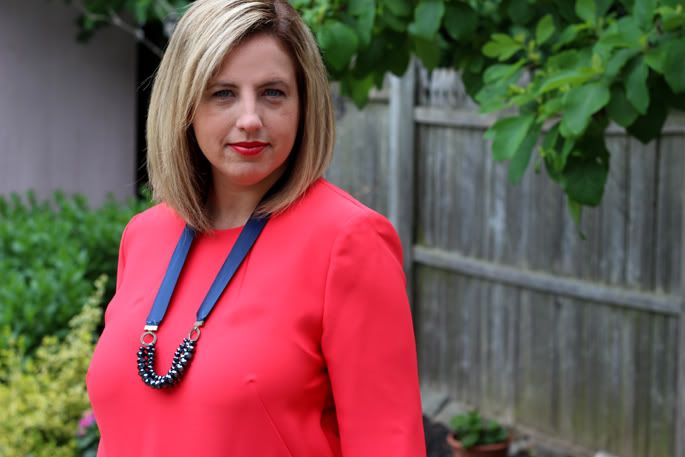 {Blouse: Ann Taylor | Pants: Talbots Outlet | Shoes: Nine West Andriana. Other colors here. | Necklace: Etsy | Lipstick: J. Crew Poppy King. Buy on sale here.}