Since the layoffs, there are now only three women in the small accounting software firm I work for, including me. I've never been big on wearing sleeveless shirts or dresses to the office. I always have a cardigan or blazer on, even when I worked in Tampa. I just think that bare arms show a bit too much for the office environment. But when I got to the office today, both of the women were wearing sleeveless tops. I did get a little warm, especially when I walked down to the parking garage to get my Thirty-One party order from my coworker and transferred it to my car. So off came the jacket, but only for a bit. I felt too self conscious to leave it off for any period of time, although it is a very cute dress. It was also 40% off and is from NY&Co. I'd seen it online but wasn't going to pay full retail for it. I bought it before we went to Texas, along with some floral pants. I got the dress and pants for around $70. The dress is a size L. I also ordered a very similar dress from
Vince Camuto
as well that I'll show you in another post. The back tapering is a bit funky though so I'm gonna have to wear a blazer with it. I love it too much to return it.
I have a feeling once my mom reads this blog post, she'll be all over this dress. She loves butterflies.
I also found out today that our new salesman quit while I was gone. I could see it coming, however. This isn't a bragging thing, but I'm pretty good at reading people during interviews. Even though you don't get the real personality (usually) during an interview from either party, I can usually tell within the first 10-20 seconds if someone is the right fit for our company. I've been able to interview a few people here but didn't have the opportunity to interview our latest hire. However, upon meeting and talking with him, he was reserved and shy and didn't have much experience selling our type of products. Our COO spent many hours training him and in the end, he just got up and walked out (or so I've been told). Luckily we have the perfect fit in house. He's extroverted, works in Support, knows our product, and customers seem to like him (although I'm not a fan of someone who has bullsh** coursing through his/her veins). But he's right for the job. Turns out the COO has already spoken to him.
And since we only have 12 folks left in the office, we are moving. Down the street. At the end of July. We'll still be in Shelton, CT but will have better walking access to more restaurants (Ruby Tuesdays, Chili's, Longhorn). They are not sure about the existence of covered parking (essential in a rainy/snowy/windy climate) just yet. I sure hope we have a parking garage. And that's my ramblings for today.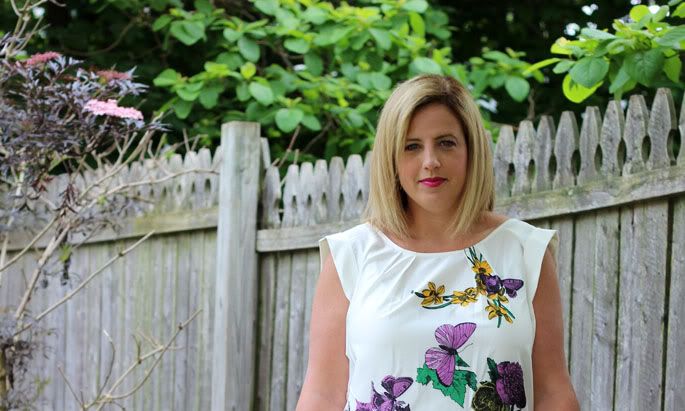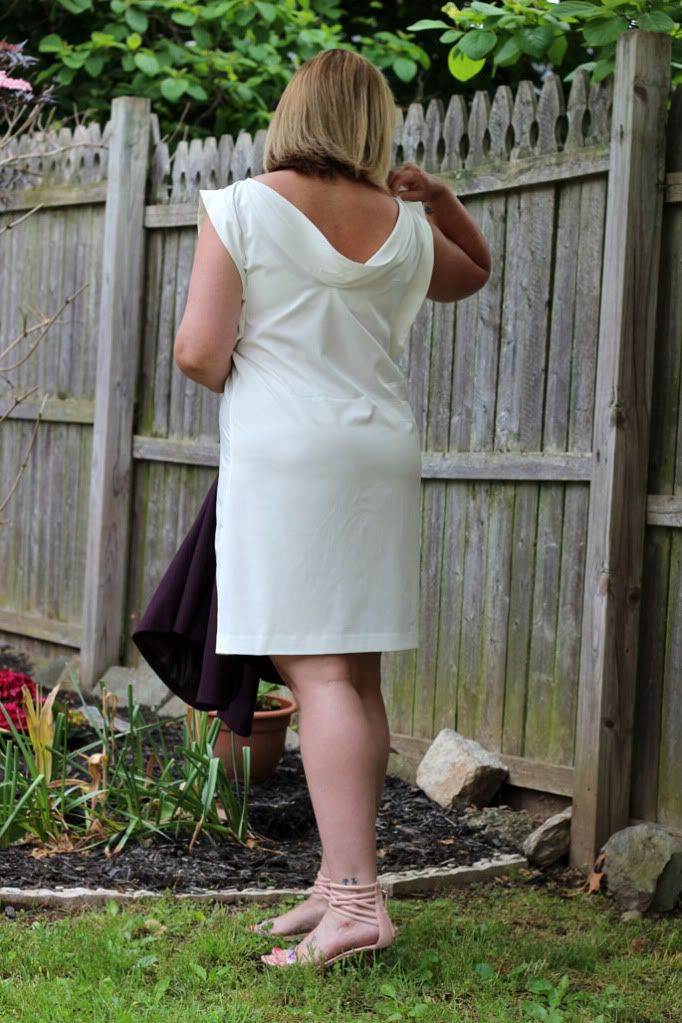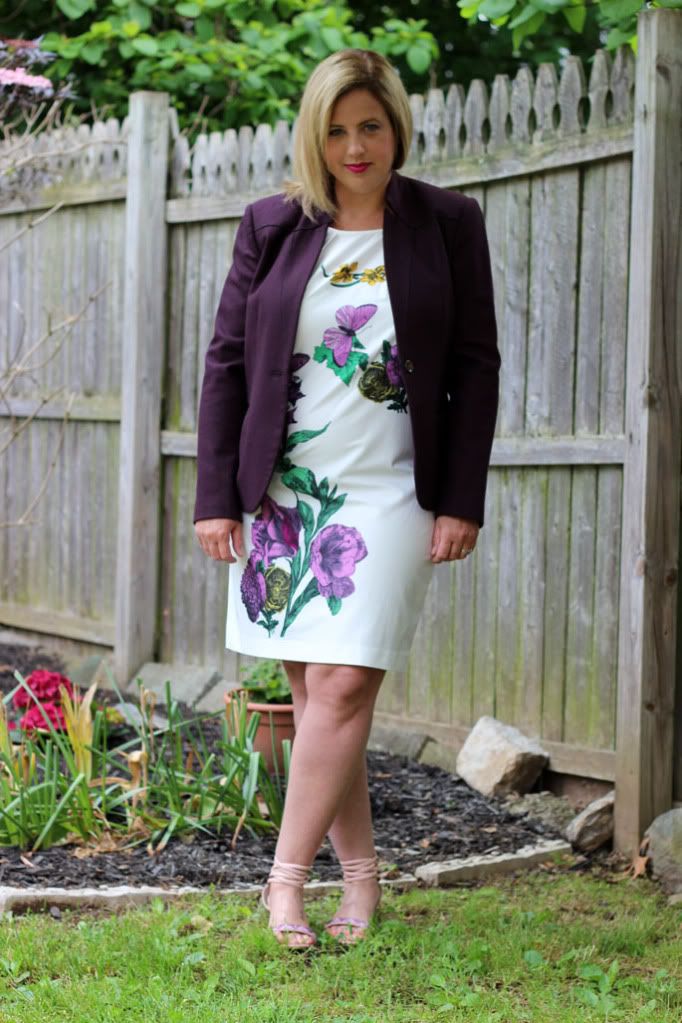 {Dress: NY&Co. Buy it here. Similar here. | Shoes: Marc Fisher. Similar here and here. | Blazer: Thrifted | Lipstick: MAC Girl About Town. Buy it here.}