I have finally figured out what to do with my sheer, peter pan collared shirt from Zara. I'm layering it! I loved this black shirt so much in the store but its cap sleeves don't do my arms any justice. But I think it works wonderfully with this Joe Fresh dress I got in NYC a few weekends ago.
I was leery about adding a cardigan vs. blazer because when I was heavier, I lived in J. Crew Jackie cardigans and their graphic tees. Hence why you don't see a lot of cardigans on me. But it was just too warm today for a blazer. And with my sausage arms, I really need to cover them. So out came the bargain cardigan I got over Christmas at Banana Republic. I think I paid about $17 for it.
Even though this dress is pretty bright, I think how I've styled it can really work for an office environment. It's professional yet still trendy and fun.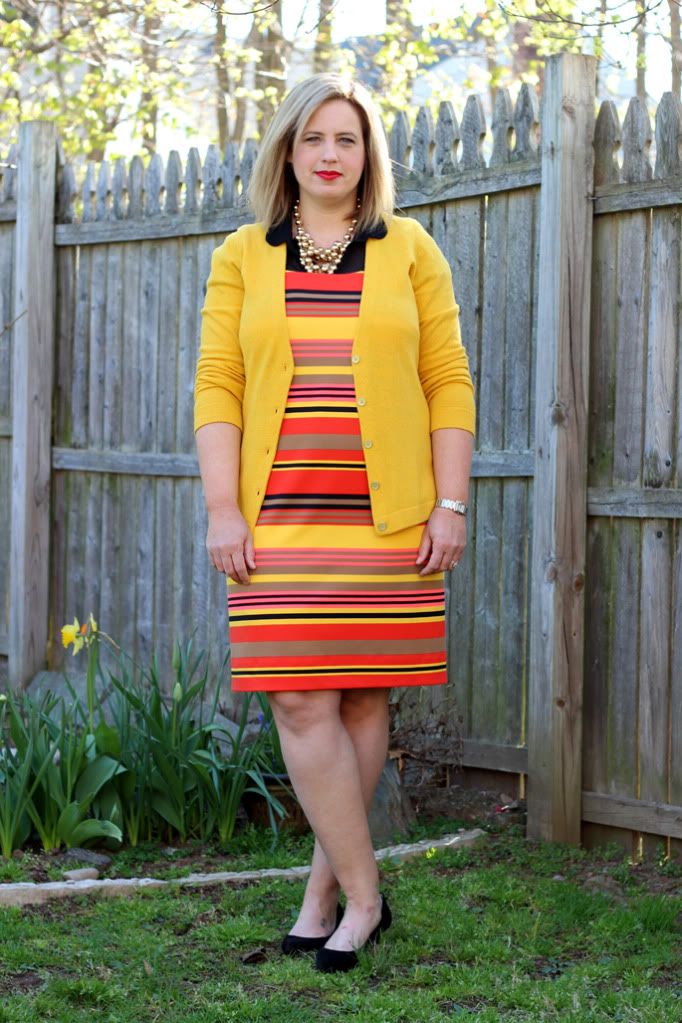 {Dress: Joe Fresh | Cardigan: Banana Republic | Shoes: Nine West Andriana | Shirt: Zara | Watch: Cartier | Lipstick: Covergirl Hot Passion | Necklace: Ebay}