I'm sure every woman has one or more articles of clothing hanging in her closet that she looks forward to wearing after dropping 5, 10, or more pounds. For me, it's this Vince wool colorblock dress I bought on sale a few years ago.
As I mentioned before, I have two very small Cape Cod style closets upstairs. One of the closets is my main closet and the other holds the 'Can I fit into it yet?' clothes, as well as my purses and interview suits. This Vince dress has been hanging in my closet in its original plastic garment bag with the price tag attached. When I bought it, I didn't realize how much weight I had put on and was still in my delusional state of mind. It's a size 12. At the time I bought it, I was a size 16, heading up to an 18. So there it hung and hung and hung until last night when I pulled it out and said, 'F*** it. I'm giving it a try.'
I couldn't bolt down the stairs fast enough to show my husband that I had finally made it into my goal dress. And by the look in his eyes, Daddy liked! He even watched me walk away in it.
It's a fantastic feeling to be smaller than you think you are. When I look at things on the hanger, I sometimes think, 'There's no way.' But I'm so happy my goal dress finally fits. As husband put it last night, 'You look great! I'm so proud of you. Now you'll have to find a new goal dress!' as he knows I want to lose 10 more pounds.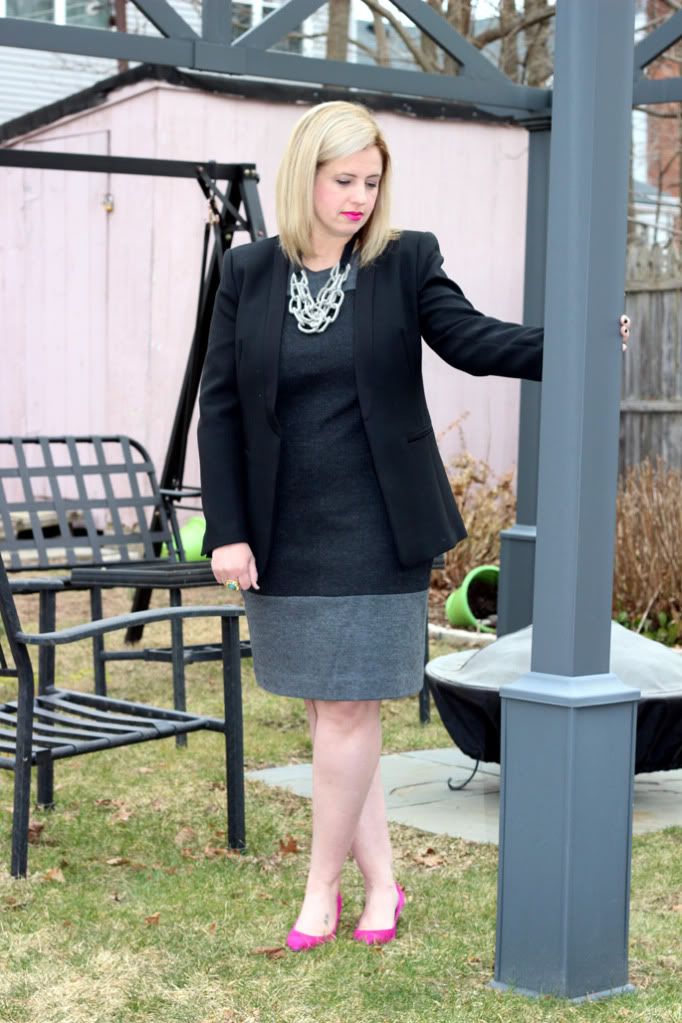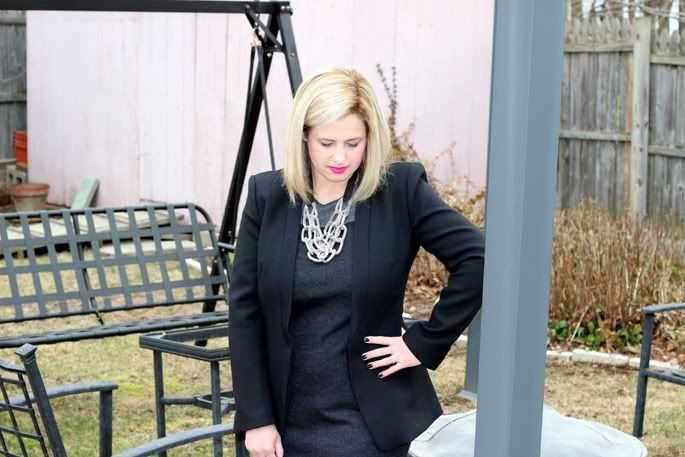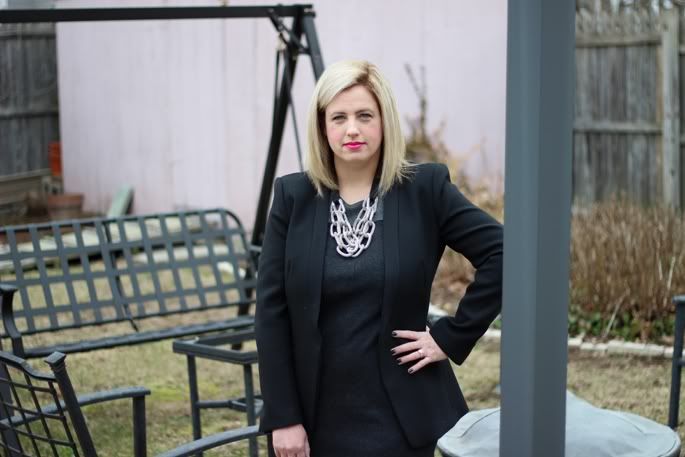 {Dress: Vince | Blazer: Zara | Necklace: Thrifted | Ring: ? | Shoes: Nine West. Other colors
here
.}