Note to self: Before having your pictures taken, look in the mirror and make sure you've buttoned all the buttons on your shirt.
Sorry, folks. Not trying to expose myself. Just wasn't paying attention.
Okay, on to today's post. What I was trying to accomplish was a similar look to the black shorts, denim shirt, and black blazer I saw on Zara's website. I can't believe I don't own a pair of close toed black pumps. Hmm. Put on list. And since my legs are chunky and I'm only 5'4", I thought I would cover them with some tights from H&M. Oh, speaking of H&M. Was in my local H&M today and found out the Marni launch is not happening in my local store. The manager said that I needed to go into NYC as the Marni collection will not be available in Connecticut. I guess I'll be taking March 8th off of work and taking the train bright and early into the city.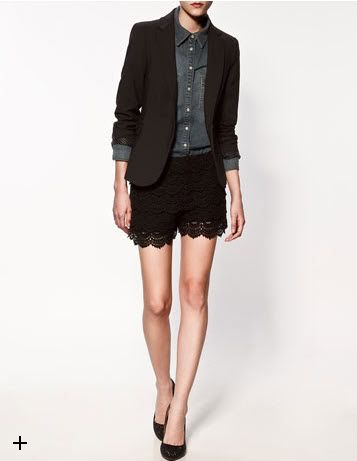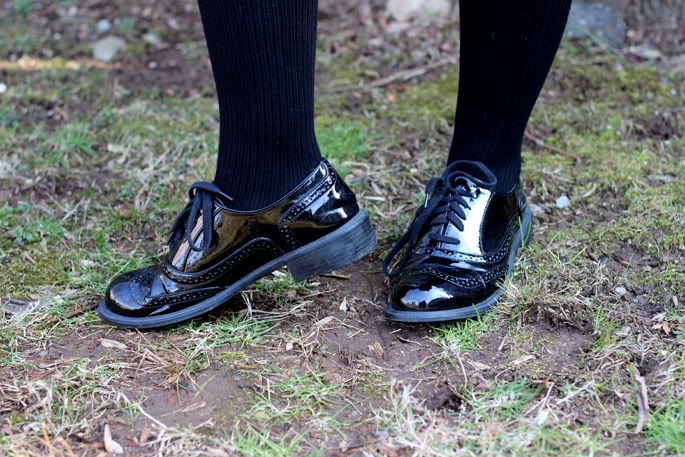 {Denim Shirt: H&M | Shorts: Forever 21 | Blazer: Zara | Tights: H&M | Shoes: DSW (old) | Lipstick: Nars Dragon Girl}