I've learned to embrace my curves and feel sexy in pencil skirts and heels, but what I really feel comfortable and confident in is menswear attire. T-shirt, blazer, pants, and oxfords or loafers. Fashion is cyclical and I've been dressing in menswear since high school. Here's me and my best friend, Wendy, in a high school newspaper staff photo. She's the blond, I'm the brunette. See the loafers? That blazer was an awesome hunter green (I love jewel tones).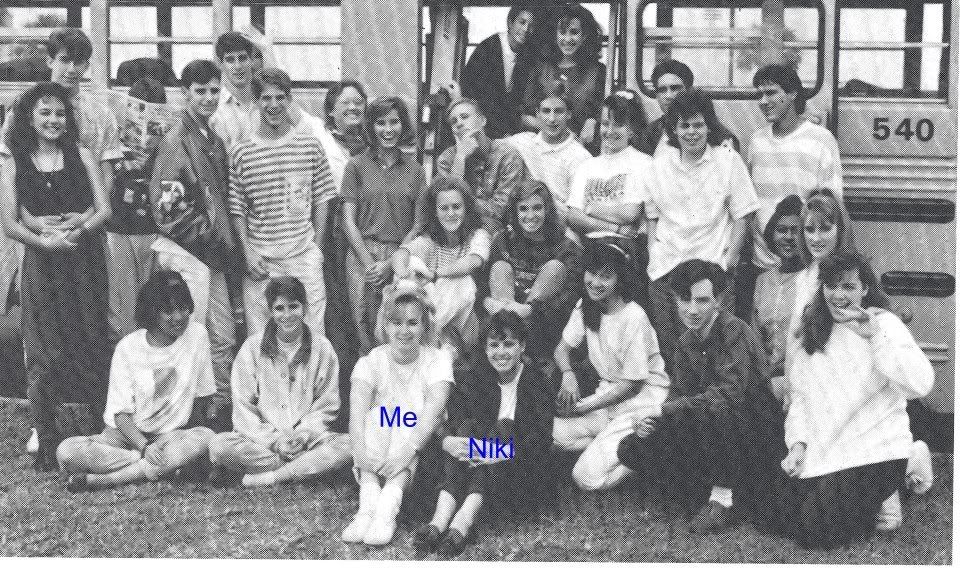 I love that Zara makes structured and interesting blazers for women. I picked this one up in Stamford a few weeks ago. It's 50 degrees here today and since the blazer is lightweight, I thought it would be the perfect compliment to my royal blue Gap pants. I originally wanted jeans in a royal blue color but haven't found any I like. These Gap pants are new in their collection. Translation: not on sale. But sometimes you have to pay full price to jump on a fashion trend.
The light is changing in the mornings in my backyard where my husband takes my pictures. We're having to rotate around the yard to find morning shade. Hopefully in a few weeks, when the time changes, we'll be able to take pictures in the evenings and I won't feel so rushed in the mornings. And according to family, maybe I'll smile more in my pics. Husband said I looked mad this morning. I'm not mad, just blue.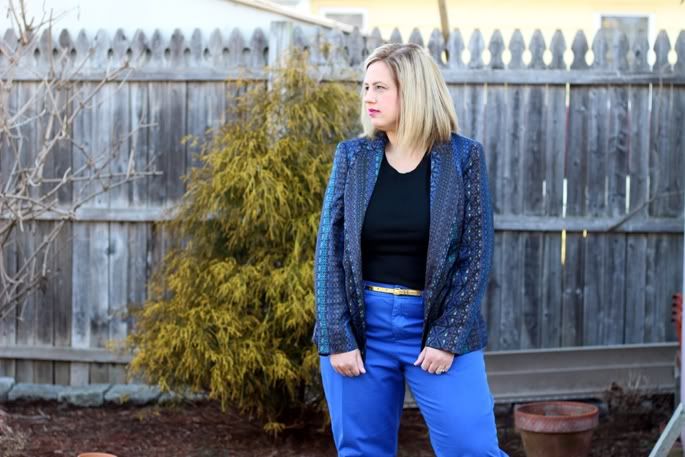 {T-shirt: Gap Favorite. Buy it here. | Pants: Gap Broken in Straight Khakis. Buy them here. | Blazer: Zara | Oxfords: DSW (old) | Belt: Asos Curve | Lipstick: MAC Girl About Town. Buy it here.}